Top 10 Best of Las Vegas Furniture Show Awards
Unbox Mattress was recently in Las Vegas for the Furniture Show at the World Market. It was our first year attending and we wanted to point out the amazing things we saw.
If you haven't been, it's a little like a mall with only furniture type stores but better because there's food and drink in a lot of them!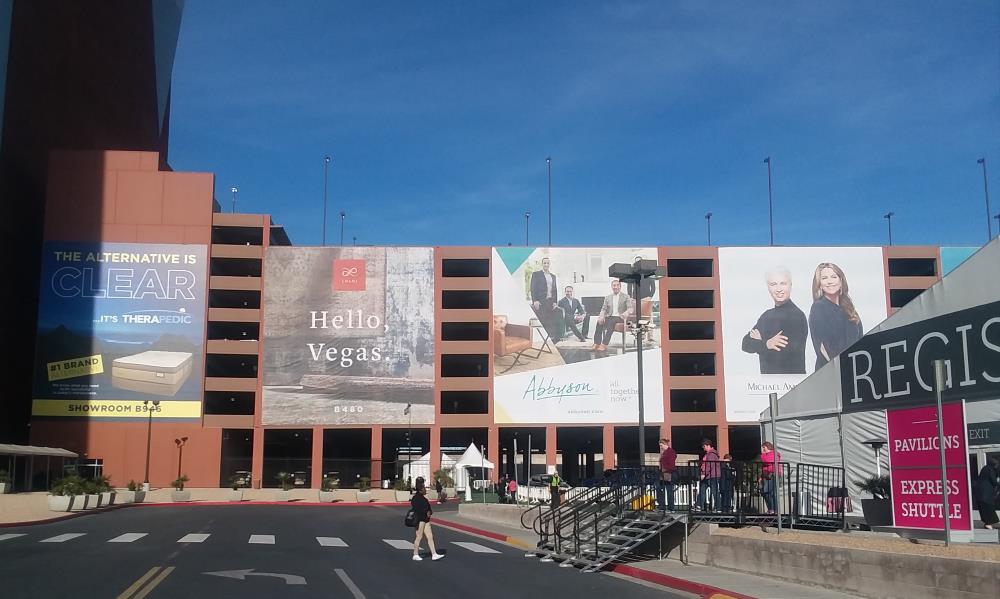 All awards created by Unbox Mattress and are entirely biased and unscientific.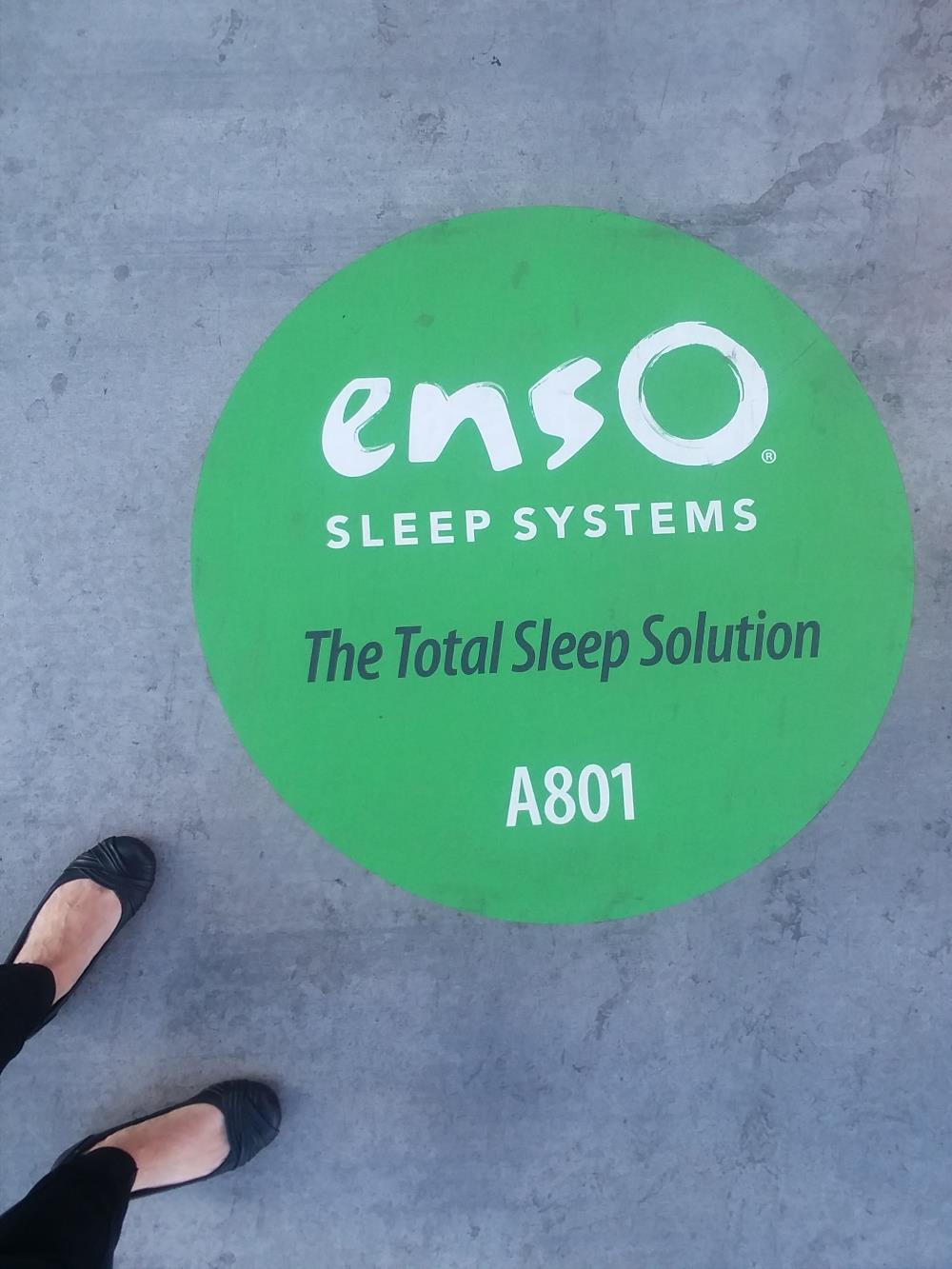 Las Vegas Market Awards – Mattress/Bedding Category
Here are our nominees and winners of the 2018 Las Vegas Furniture Awards in the bedding category.
1. Cutest Kid Bed
5 Little Monkeys (comes with an organic bed, stuffed monkey, and kid pillow all in a cute bag, boxed.
2. Funnest Wall Display
Pillow Wall at Protect-a-Bed that had the booth staff's photo and title on them. Runner up, best food.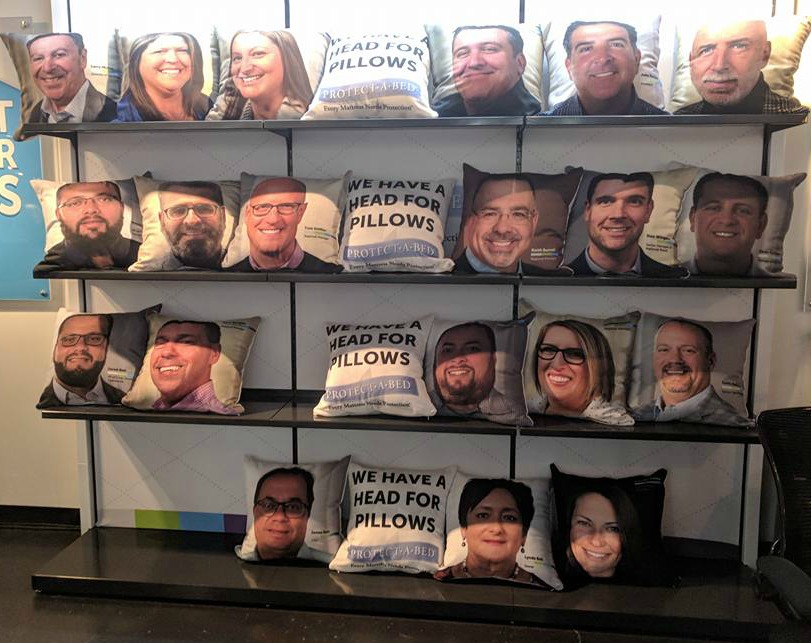 3. Best Affiliate Program
Brooklyn Bedding. They'll share content from their partners. Note: easy win, not a lot of competition.
4. Best Futuristic Mind Reading Bed
Reverie. The built in speakers are killer too. You can hear the sound while you're underneath them but move just an inch out of range and nothing. If our phone hadn't died we'd have video.
5. A Mattress So Organic a Vegan Would Eat it Raw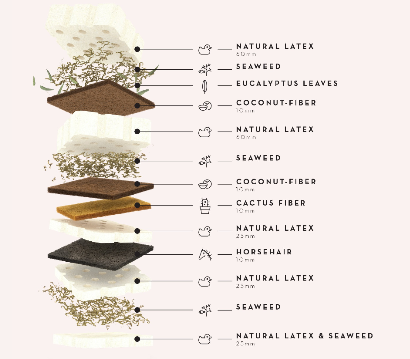 COCO-MAT. Made of coconut, seaweed and cactus fiber. Can be made into a refreshing smoothie. They won two other awards too…Best Wood Bicycle that Looks Fake but is Real and They Let you RideCOCO-MAT (photos lost).
Most chill, hip & instagrammableCOCO-MAT6. Most Exclusive/ElusiveBedgear. Nothing to report here. We and others were banned from the showroom.7. Best Non Fake Tech
Magniflex temperature controlled room with smart bed that truly delivers on promises. Displayed in a temperature controlled room optimized for sleep. Heart rate, temperature, sound decimals and more data collected.READ Purple Tries to Keep up with Demand, Sells 'Every Bed We Can Make'
Guys stop hiding your treasurer at the back of the showroom. Take everyone through! We want your bed most! Honorable mention: best memory foam8. Best Spiffs Malouf's lavender -infused travel pillow.9. Most Comfortable Massage Chair that Rocks you Better than your Mama Did When you were a BabyInfinity.10. Best in-Suite Dining
Malouf. They brought their team of chefs from Utah with them and built out a kitchen! The gourmet spread included raw honeycomb, artisan cheeses, and test tube asparagus soup. They even baked their own bread. Never miss a chance to eat with them!
Here's a preview:
BONUS AWARDSWe couldn't stick to only 10. So here are a few more awards…Most FriendlyTie between COCO-MAT and Reverie (thanks for the phone and moral support guys).Most Disparaging to Online Only Mattress CompaniesPreferred not to be named: 2 way tie. Best Basic PlatformHollywood Bedframe, upholstered.Best New Sleep ServiceReverie sleep coaches. Move over white glove delivery, hello sleep concierge.
Best New Word
Casperopolis – a combination of Sleepopolis and Casper, referring to the changes which happened after Casper acquired the Sleepopolis (indirectly). The company rep who said it shall remain anonymous.
Who We Didn't Get to Visit but Wanted To
Mlily
Therapedu
Wolf
Classic brands