Layla Mattress Has New Modern Look
It's a new year and a new look for Layla mattress. There are a lot of changes so keep reading to see what's changed. What HASN'T changed is the mattress itself (inside).
Just to recap what makes Layla unique:
Flippable 2-sided mattress with a soft and a more firm side
Copper infused foam that emphasizes pain relief
Note: we may make a commission if you shop through our links.
New Layla Sleep Logo and Colors
New Look Emphasizes Being Awake Rather than Being Asleep
Layla's new brand has launched with new colors which include variations of orange, light grey, and green. The brand wants to make you think of being your best awake self with more energy. So goodbye purple color scheme and hello brighter colors.
Rather than a focus on sleep, Layla wants to shift their focus to being more AWAKE. For example, how to be a better person awake and perform better during the day.
Here's the new Layla logo.
The website has been redesigned to reflect the new look.
New Mattress Cover and Mattress Design
Goodbye diamond/cube shaped patterns, hello hexagons! Layla is using hexagons as our primary design pattern across all their products for an updated look. We think it looks sportier.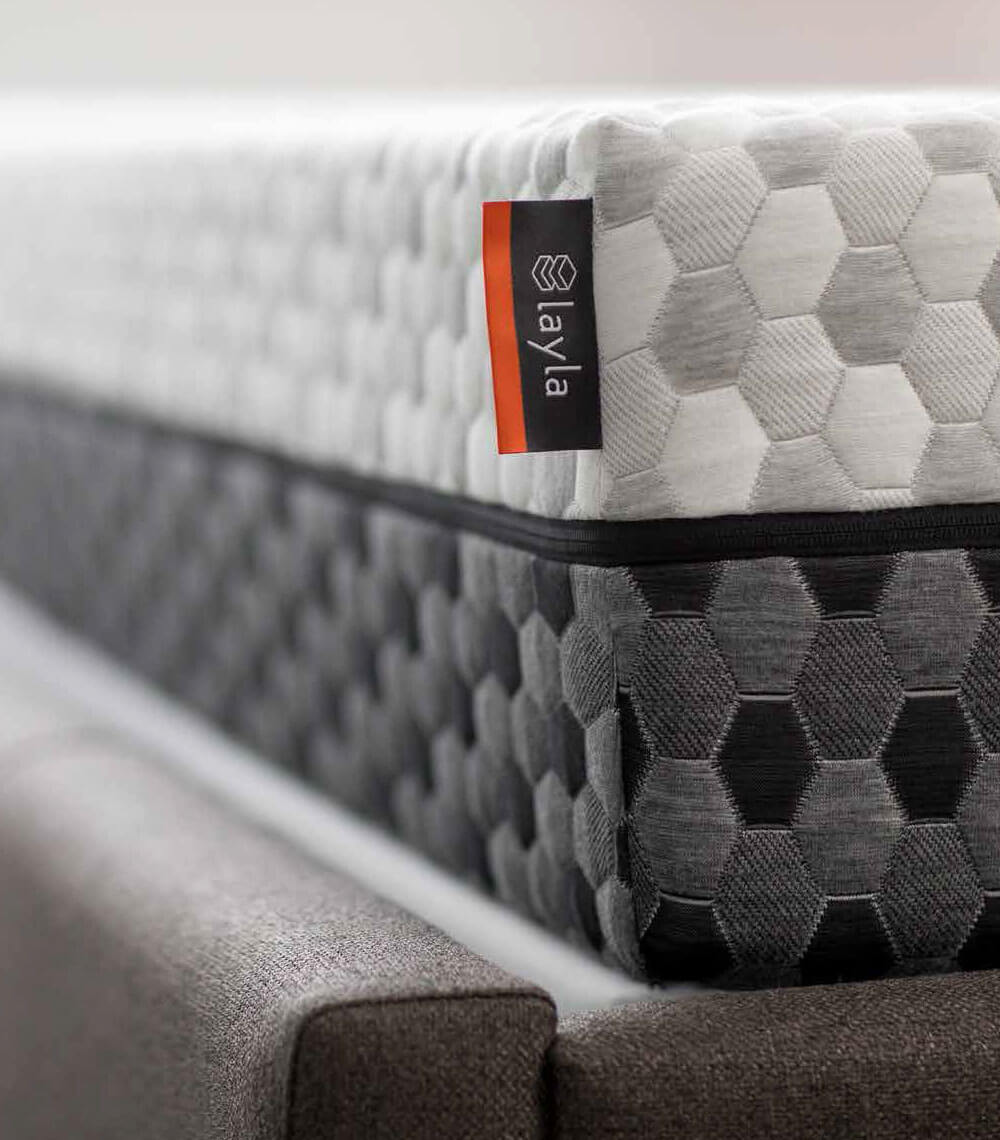 The biggest change is the mattress cover. Layla has updated the cover on all their products but with the mattress cover, it's labeled to make it much easier to identify the soft and firm side of the mattress.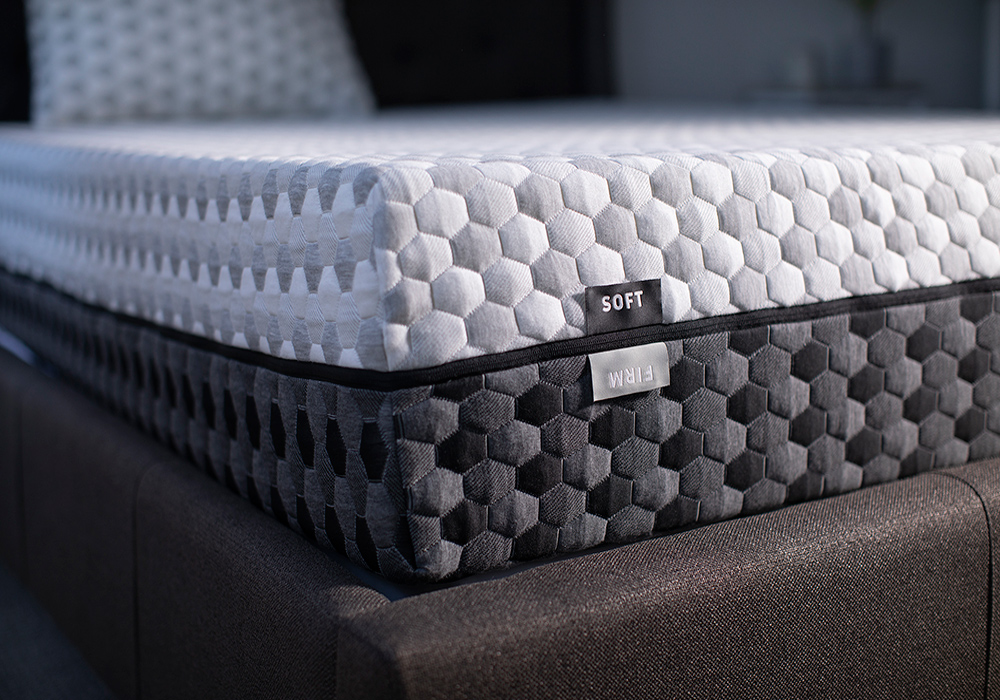 In addition Layla has a proprietary "softening" process in their fabric that makes their covers much softer than other brands.
The Layla Pillow is Now Adjustable!
We love the Layla pillow, it's one of our top picks. But it's even better because Layla pillows now have a zipper so you can easily remove and add fill in order to customize the feel and loft. Hooray – we love adjustable pillows!
New Goodies in the Box
The box reflects the new look along with all of the packaging.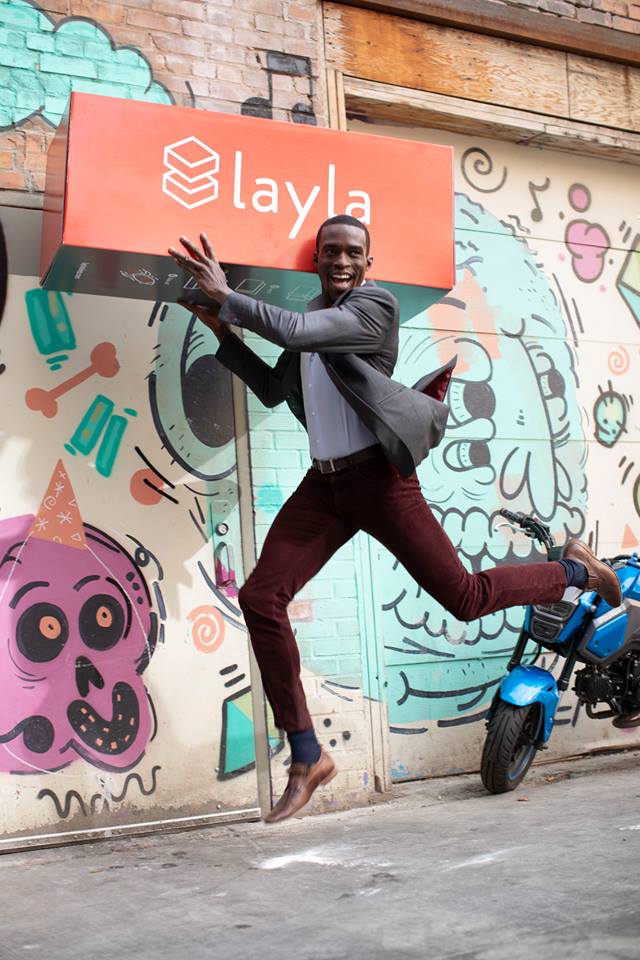 And Layla has improved the unboxing experience. Now the box comes with more than just a mattress. You'll also get a welcome box, filled with goodies including a Layla drawstring bag, Layla T-Shirt, a plastic wrapper opener, brochures, instructional cards, and stickers.
Layla Mattress Prices
Here are the prices and sizes of a Layla Mattress:
TWIN: $499
TWIN XL: $599
FULL: $799
QUEEN: $899
KING: $999
CAL KING: $999
In addition to the mattress and pillow, Layla has a topper, bed frame and foundation.
Layla Mattress Deal
Take up to $100 off any sized Layla mattress and receive a free premium pillow with the purchase until February 7. 2019!
What do you think of the new design?