SleepOvation Pillow Review | Neck Pain Pillow with Springs Inside!

The SleepOvation pillow has springs inside, which makes it truly unique. They say it's like having 77 tiny pillows in one! And it's the first time we'll review this type of pillow.
SleepOvation manufactures mattresses and pillows in their state-of-the-art factory in NJ, USA. We got a chance to review it a few years ago and still love it today. It hasn't flattened at all and is very comfortable and supportive.
The main features are the flexible sections that move with you, it's very breathable, so it sleeps cool, is lower profile, and it's the only pillow we've slept on that has springs. Since it's just over 4″ tall, this pillow is ideal for back and stomach sleepers.
SleepOvation Neck Pain Pillow Review
We were sent the SleppOvation pillow to review upon our request. This article will discuss its construction, feel, advantages, and more. Starting with our YouTube review…
WAS THERE A SMELL OR OFF-GASSING?
When we first opened the box, it does have some off-gassing. It's totally gone without a trace now though. I'm very sensitive to that smell – even if I can't smell it right away, I will develop a headache and stuffiness if I sleep on a pillow that has off-gassing. I'm happy to say I can't tell now at all.
Cost
At the time of the review, a SleepOvation neck pillow is priced at $90. For current prices and promos, you may check this link.
Guarantee & Warranty
It comes with a 100-day Money Back Guarantee and a 1-year limited warranty.
Certifications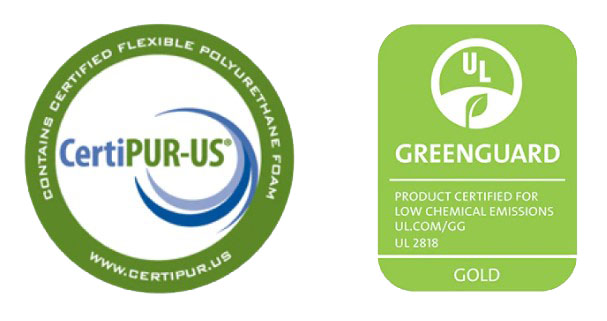 Measurements & Weight
This SleepOvation pillow is available in a Standard/Queen size only. It weighs 4 lbs. The pillow measures 16″ x 25″ x 4¼", which resulted from years of product development and user research for being the perfect size for someone who has neck pain.
What it's Made of
My first impressions were that I couldn't tell if there were any springs inside of it. Plus, I've never slept on such a thin, flat pillow. But, surprisingly, its construction will provide pressure relief to the contours of your face, head, and neck areas. So, here's what its made of:
Sweat Resistant Cover
The high-quality stretchy cover is removable and washable. However, it's not waterproof and will absorb sweat, so I highly recommend using a waterproof pillow protector.
Here's the pillow without the cover so you can see the score lines.
Foam Cushions
It has 154 individual (77 top + 77 bottom), 2.25″ x 2.25″, and rectangular high-density foam cushions. And these are made from a super soft, open-cell, high-airflow hybrid foam formulation.
One benefit of these cushions is that you can vacuum it to get rid of dust mites and allergens.
Pocket Coil Springs
It has a premium 16-gauge, high-carbon steel spring encased in a fabric pocket with revolutionary pocketed spring technology. This allows the pillow to bend and fold, yet be 100% responsive to a sleeper's movements during the night while being whisper quiet!
You can't feel the springs – I almost couldn't believe they were inside!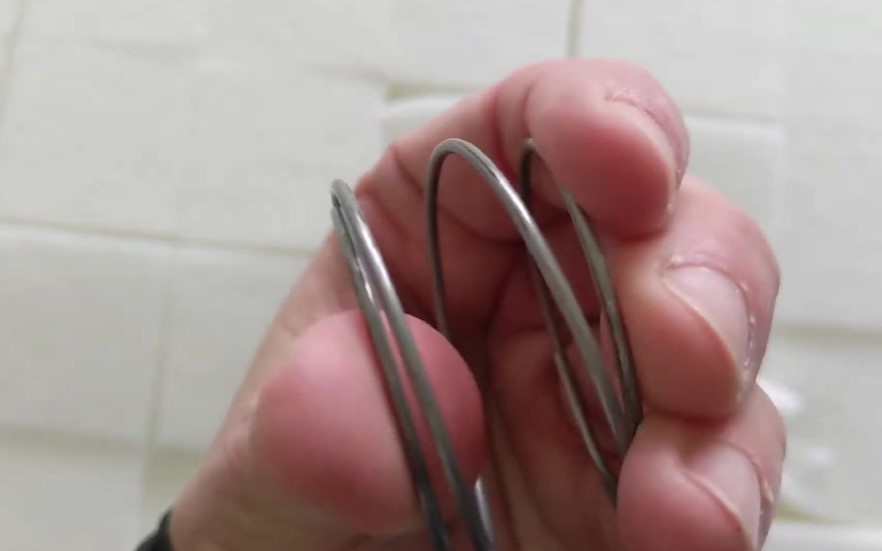 Cushion Pocket Springs
The 154 individual cushions are engaged with the 45 Pocket Coil Springs to create 77 tiny pillows in One pillow.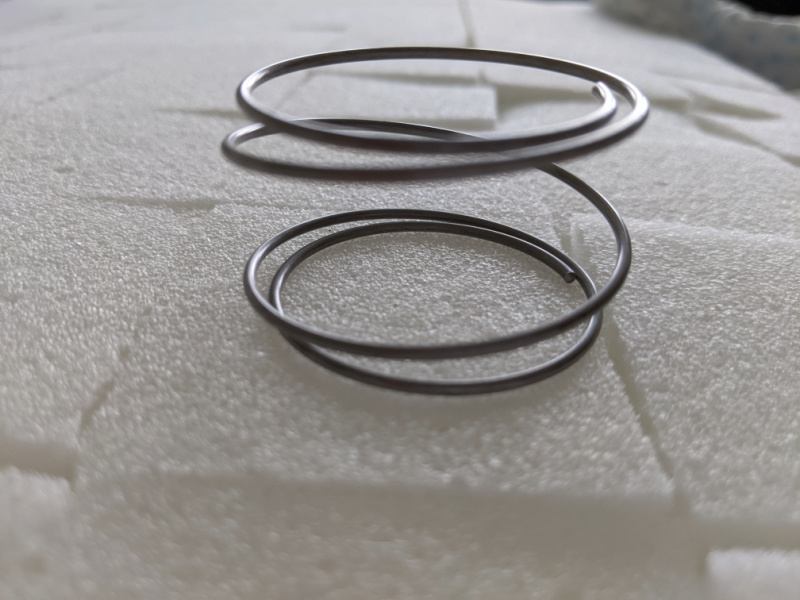 Who is it Best for?
The pillow is best for side and back sleepers. It allows pressure relief for every small contour of the sleeper's face, head, and neck. 
Final Thoughts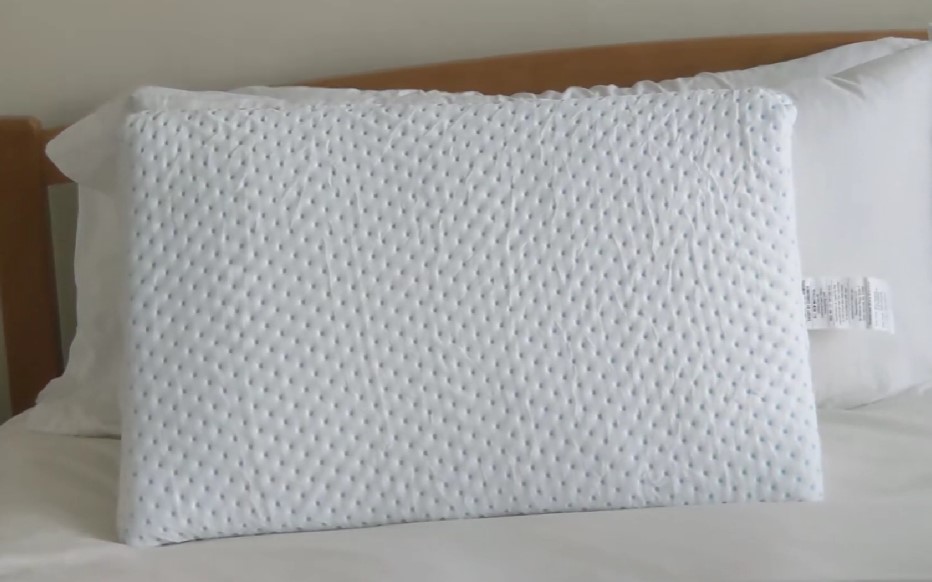 Some might say that the SleepOvation therapeutic pillow is pricey. However, it is a worthy investment since we invest in cars and phones (things we use all the time). So, we might as well start investing in our health. It is right on par with the cost of other therapeutic pillows. Plus, it's good for the whole family. My eight-year-old daughter has stolen it from me already, and my father-in-law, who's in his 80s, loves it.
If you're looking for a breathable baby mattress, check out our post about SleepOvations's newest product – an award-winning 2-stage mattress with a patented design to combat flat head syndrome in babies.
Do you have questions? Leave them in the comments section below.