SleepOvation Breathable Crib Mattresses wins NAPPA Award

Are you looking for the perfect breathable crib mattress? SleepOvation Baby was just awarded a 2022 National Parenting Product Award. NPPA's mission is to find and showcase the best toys, baby, and family products. Well-loved brands such as Crayola, American Girl, and LeapFrog are among past year's winners.
SleepOvation was founded in 2017. Initially, they started with a mattress with their 700 tiny mattress technology. Now, in 2022, they developed an award-winning infant mattress with a super-long 5-year warranty. And it's made in the USA.
Patented Design combats plagiocephaly (flat head syndrome)
The US Department of Health advises parents that their baby should sleep on their back from birth and continue to do so until 1 year old. Research shows this is the best position to help reduce SIDS. The only problem is that babies who sleep on their backs can develop flat heads.
Only Mattress Engineered to Reduce Harmful Pressure on Baby's Skull
Patented design reduces pressure on the head while keeping the spine correctly aligned
2-Stage Design: 1 side for Infant / 1 side for Toddler
Removable / Washable Cover that's easy to take off and put on
Safe & Healthy Materials / OEKO-TEX® STANDARD 100
100% Made in the USA | 100% USA Components
Lightweight
Plus, as a BIG BONUS, you can save $25 when you purchase this innovative crib mattress.
"There are two sides, a baby side, and a toddler side. The baby side is a little denser to create a safe sleep environment. The air channels built into the mattress core support the baby safely without putting too much pressure on the spine or skull, potentially resulting in plagiocephaly. They also increase breathability and help keep the baby's body temperature regulated. This mattress solves all my concerns about newborn sleep!"
SleepOvation Breathable Crib Mattresses
The SleepOvation crib mattress is made to flip. In other words, you can use one side for your baby and flip it over to use it for when your baby grows and needs a larger toddler bed.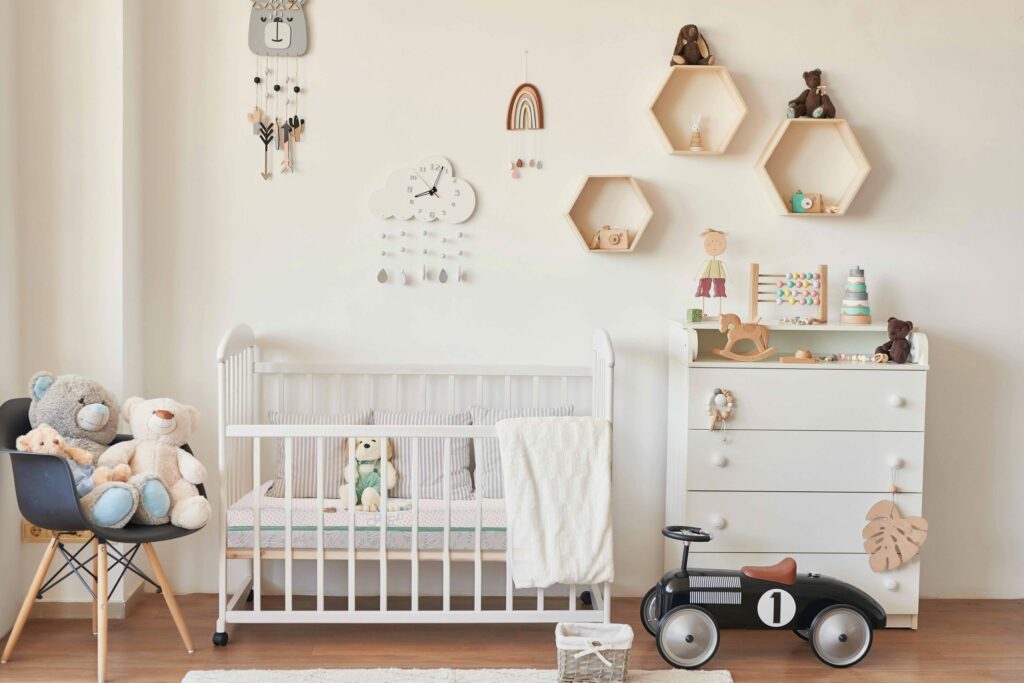 How it's Made
Furthermore, here's what the SleepOvation baby mattress is made of:
Individual Cushion – The mattress has a 1.125″ x 1.125″ x 2.25″ rectangular high-density foam cylinder optimized for CPS technology.
Cushion Element – The foam is a high-density hybrid foam highlighting their patented "Baby Cushion Pocket Spring" technology.
Pocket Coil Spring – It has a .75″ premium .030″ high carbon steel spring encased in a fabric pocket.
Cushion Pocket Spring – It has 2 cushion elements: one infant cushion element and one toddler cushion element engaged on opposite sides with their own individual pocket coil spring.
Fabrics – Made of organic cotton, polyester, and elastane cover designed to maximize their patented technology.
Layers
In addition, this breathable crib mattress has 8 different layers.
Washable /Breathable Infant Cover
Zipper Cover
Health & Safety Barrier
Fire Proof Flame Barrier
Infant Side Cushion Elements
Springs
Toddler Side Cushion Elements
Washable / Waterproof Toddler Cover
Sizes, Dimensions and Cost
So, the SleepOvation baby mattress comes in 2 sizes.
| | | | |
| --- | --- | --- | --- |
| Size | Dimensions | Weight | Cost |
| Standard | 51.75″ x 27.75″ x 5.75″ | 10 lbs. | $475 |
| Mini | 37.75″ x 23.75″ x 5.75″ | 8 lbs. | $375 |
So if you want to purchase this amazing breathable baby mattress, use this link to save $25.
Shipping and Returns
Mattress shipping is 100% free within the contiguous United States and $140 to Canada, Alaska, and Hawaii. Moreover, SleepOvation Baby will refund 100% of the purchase price for any reason within the first 45 days from the date of receipt of the mattress order.
Warranty
SleepOvation Baby offers a 5-year limited warranty.
SleepOvation Breathable Baby Mattress Certifications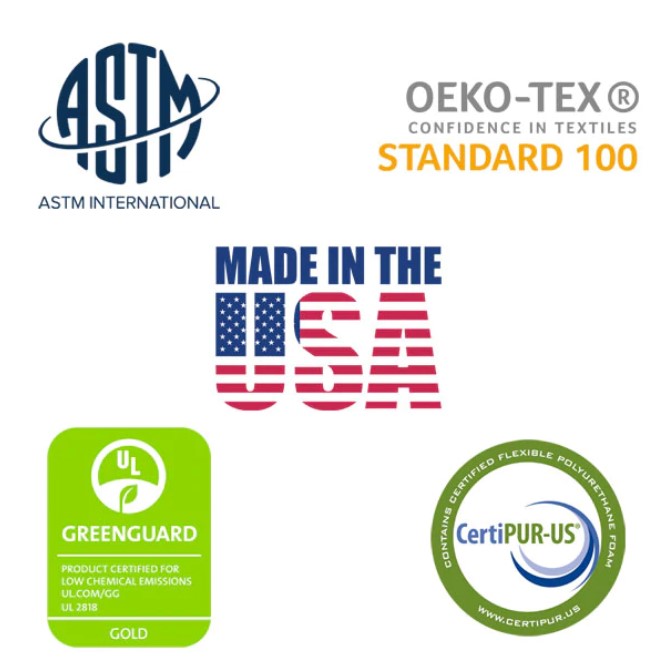 Lastly, the SleepOvation Baby mattress is designed with safe material alternatives to keep infants safe.
The mattress foam is Certipur-US certified.
And also, the cover textiles are OEKO-TEX Standard 100 certified
Plus, the adhesives are Greenguard certified
SleepOvation adheres to ASTM Crib mattress standards
Proudly Made in the USA.
And if you love a flatter pillow with springs inside for support, be sure to check out our SleepOvation Pillow Review on YouTube. Or, read our SleepOvation Pillow Review post here.
We're big fans! This pillow is perfect for people who want a lower-profile pillow.