What Happens to Returned Mattresses?
You buy a mattress online, and it comes with a return window, usually called the sleep trial. Your sleep trial can be anywhere from 30 days to a year or even longer.
During that time, you can return your mattress and get a refund for almost any reason. Often the company will try to save the sale by offering a mattress topper to change the feel and see if you like the mattress more. Some require a certain number of nights before you can return a bed, as it can take a month or two to adjust to the feel of a different mattress than you're used to. Always check and know the policy before you buy a mattress.
But just what you need to do to get your mattress returned so you can get your refund depends on the mattress company and their policy. In most cases, you must show proof (a receipt) that the mattress was picked up or dropped off by an approved partner. Often, the partners are a charity or nonprofit.
Returning your mattress can be painful, but it doesn't have to be. Two companies known for making returns easy are Tuft & Needle and Puffy.
What Happens to Mattress Returns?
If your mattress isn't the dream you hoped it would be, your journey to return it and get a refund has just begun. But what do they do with returned mattresses? They can't be recompressed and shipped back. Here's what happens to the mattresses when a customer invokes the 100-day guarantee (or however many days you have) and sends it back.
Donate your Mattress to a Charity.
This is the best option if you want to do some good with your mattress return. However, your mattress should be in like new condition, as most charities don't have large facilities or the ability to clean them thoroughly. Some mattress companies work directly with a charity, and others leave it up to you to find one. Depending on where you live, this might be challenging. Charities may also have limited staff and the ability to get your mattress fast. As there is considerable effort and cost to get, transport, store and protect each mattress, they might resell your mattress to help recoup costs.
Get your Mattress Picked up by a Junk Removal Company.
The sooner you return your mattress, the faster you get your refund. So what if you need your bed picked up asap and you don't have a way to drop it off? Sometimes you need it gone fast. Junk removal companies like Load Up will come and get it for you. LoadUp is a nationwide full-service junk removal and hauling company specializing in guaranteed upfront pricing online and dedicated customer support.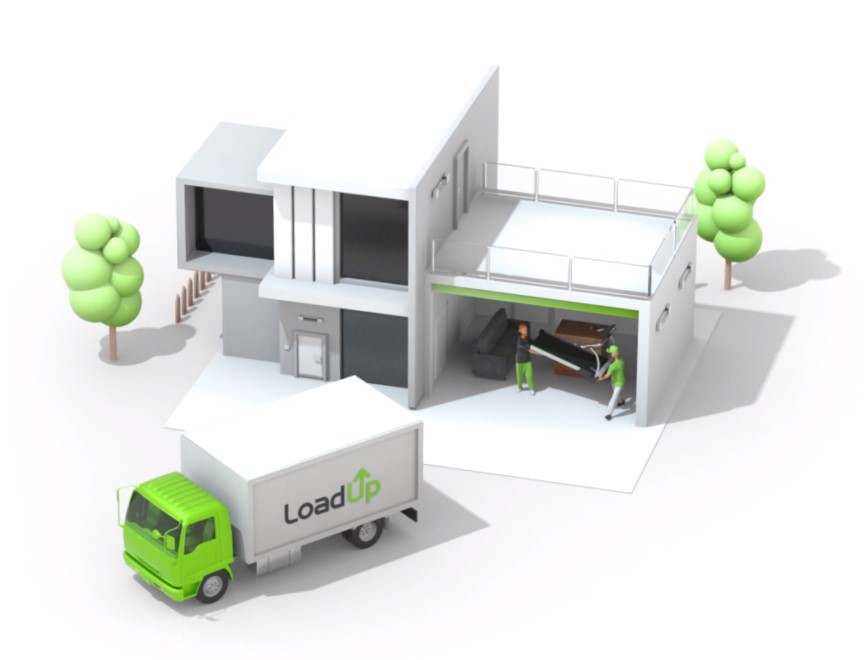 Where to Dispose of Mattress Near Me
Best of all, you can get a price check and availability online so you can find someone nearby to come get your mattress. Load Up is 20% cheaper than other junk companies, guaranteed. A lot of mattress companies use them. They can even take away your old bed.
If you want more details on what they do with your old mattress…read, What Happens to my Old Mattress? It's more interesting than you might think.
Take it to a Mattress Recycler.
If you're lucky enough to live near a mattress recycling center, you can take your mattress there. There's usually a fee to do drop off or more if they come and pick it up (assuming they offer that service). Unfortunately, in many states, there aren't that many options, and it may be too far or cumbersome to recycle your mattress (you may spend more energy to get it there than it saves).
Find Someone to Give Your Bed to.
Some mattress companies let you find a person to donate your mattress to. You can put an ad on Craigslist, on Classifieds sites, or otherwise, locate someone in need. This is more work on your part, but it could also mean a free mattress to someone else. You do have to do the work to find and get the mattress to the next person, though. Mattresses are so personal that there's no one right one for everyone. And it may take some trial and error to get the right one for you.
A For Profit Company to Pick Up Your Mattress.
Whether you donate, recycle, or have a junk removal business get your mattress, you'll get a receipt. Or you otherwise have to prove that you followed the instructions. Then the normal wait time is 30 days to get your refund processed. The amount of work it takes to complete your return varies widely, depending on the mattress company you bought your mattress from. Be sure to look at the policy before you buy. One of the advantages of buying a mattress online is that you can sleep on the bed for weeks to make sure it's the right fit for you. There are usually no fees or expenses involved (the company incurs the cost of the return).
Your turn. We'd love to know what your experience was like when you returned a mattress. Please let us know in the comments.
Have you returned a mattress? What brand was it? What did the mattress company ask you to do to get your refund? How satisfied were you with the process?