Best Firm Mattress you Can Buy Online – Our Top 3 Picks
Are you looking for a firm mattress you can buy online? Our last post talked about the most plush beds you can buy in a box. Today we're talking to those of you who like a nice and firm bed.
While most mattresses you can buy online come in at about a 6 on a firmness scale from 1-10, these beds are an 8 or higher.
These beds are not only firm, they're a good looking group! You'll find that they're thicker and more high end than a lot of mainstream brands.
Here are our top 3…
Best Firm Mattress you Can Buy Online
1. Idle Mattress
As of recently, Idle changed the foam density in their luxury firm hybrid mattress. It's now an 8.5-9/10 in firmness. Previously they rated it at a 7-7.5/10. Idle said that this will help customers distinguish the bed from the original mattress that's more a medium. With this change the Idle might just be the firmest mattress in a box!
Idle is our top pick because it has an excellent reputation, low return rate and a LIFETIME warranty. It also has the longest sleep trial we've seen – ever! 18 months!! You have a year and a half to try it and you can return your Idle mattress in that time for a full refund if you're not happy with it. They have hybrid and all foam models to choose from. Most of them are flippable so you can sleep on either side. There's even a split firmness option on one model so you can have one side of your bed be firm and the other medium.
Right now when you use our link, get 30% off an Idle mattress and 2 FREE Pillows!
If unboxing and set up of your new mattress is a problem, you can add white glove delivery which includes set up and old mattress removal for $149. However, we like to use a mattress removal service. This one guarantees the lowest price.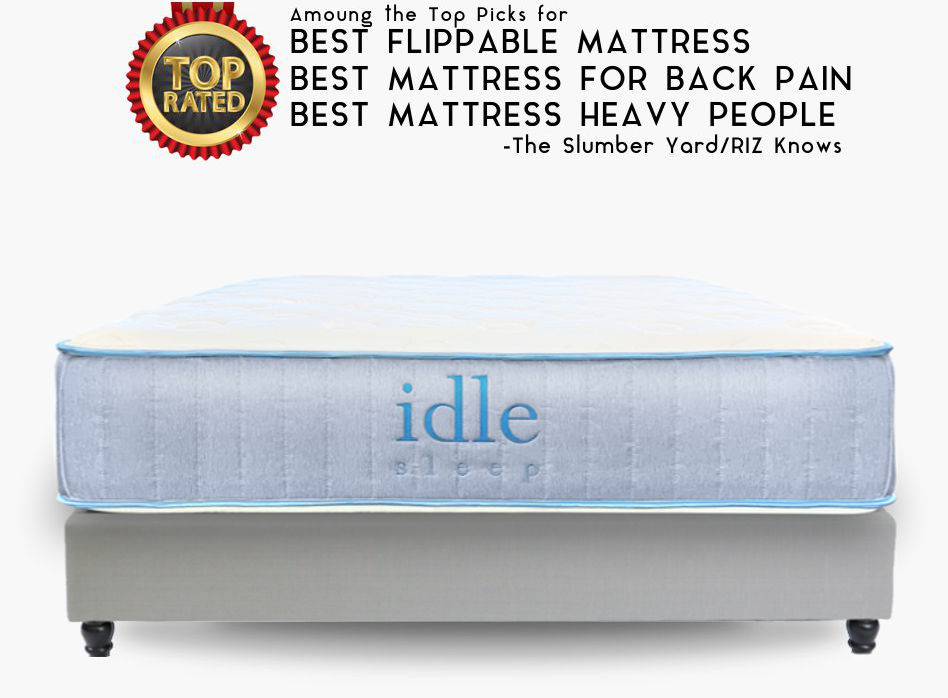 [su_button url="https://www.unboxmattress.com/idle" target="blank" background="#eaa022″ size="9″ icon="icon: check" rel="nofollow"]Get 30% off + 2 FREE Pillows[/su_button]
2. DreamCloud Mattress
We know that DreamCloud is advertised as a medium or even plush bed but in reality we've found it more firm than most of the others we've tested. It's such a gorgeous thick, pillowy top that you think you're getting a soft bed, but it's surprisingly firm. Update: DreamCloud has softened their mattress slightly. So if you love a really firm bed, you may want to go with our other top choices.
The DreamCloud is thick and we love that it has handles which makes handling and rotating it much easier.

[su_button url="https://shrsl.com/3d8t-1mw8-dbfx1r_1-1″ target="blank" background="#eaa022″ size="9″ icon="icon: check" rel="nofollow"]Check Prices[/su_button]
3. Brooklyn Bedding
If you want their firmest, head on over to Amazon and get the Plank (yes, like a board). It's not available on their website. Otherwise, we recommend the Aurora in firm.
[su_button url="https://shrsl.com/3d8t-1fx2-eiti1u_1-1″ target="blank" background="#eaa022″ size="9″ icon="icon: check" rel="nofollow"]Check Prices[/su_button]
Pin for Later: