Slumber Cloud STAY COOL Sleepwear Comes with a 60 Day Sleep Trial

Slumber Cloud just introduced new cooling pajamas, which release water vapor 60% better than cotton.
Made with newly developed Nattcool™ technology which is softer than silk, cooler than linen, and has better moisture management than cotton
Designed to be paired with Slumber Cloud bedding which is engineered to be temperature regulating
Created to help you stop worrying about overheating or night sweats (even during warm summer nights)
Has a 60-day trial, so that you can try them out and get a refund if you return them within that timeframe
New Slumber Cloud Cooling Pajamas
Did your pajamas come with a 60-day return window? These do!
Slumber Cloud, the company that has space-age comforters and bedding that's designed to regulate body temperature, recently introduced a new line of cooling pajamas for men and women. The company partnered with Dagsmejan, the sleepwear start-up from Switzerland, to launch the new STAY COOL Sleepwear product line with Slumber Cloud.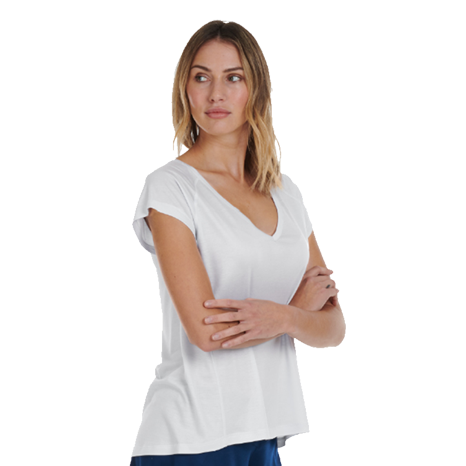 The new featherlight summer pajamas keep you cool with newly developed Nattcool™ technology which has natural eucalyptus fibers. Extremely soft and luxurious to the touch, Nattcool also helps you to cool down through gradual moisture evaporation and keeps you dry through exceptional moisture transport.
The high-tech material is 8x more breathable than cotton.
Ideal for travel, too, because the sleepwear line dries in 1/3 of the time of cotton. Tagless design with flat, ergonomically placed seams. Machine washable.
Available in women's and men's sizes – from size small to XL. Right now, women's sizes come in sky blue color, and men's are available in navy blue.
Women's tops are v-neck style, and men's have a round neck. Although the women's top is shown in one photo as sleeveless, it does have a sleeve.
You can purchase each piece separately. We may earn a commission when you shop through our links.
60 Day Sleep Trial
Unlike most pajamas (but just like Slumber Cloud's other cooling sleep products), you can try out the new Slumber Cloud pajamas in your home for up to 60 days. Yes, these pajamas come with a 60-day sleep trial! That means if you're not pleased with your purchase, you have 60 days to return them for a full refund.