BedJet Valentine's Day Sale Helps Couples Get Better Sleep for Less
BedJet bed fan is one of the best ways you can get better sleep if you sleep with someone who prefers a different temperature than you do. If you get too hot or cold at night to the point that both of you are miserable, the BedJet may be the answer.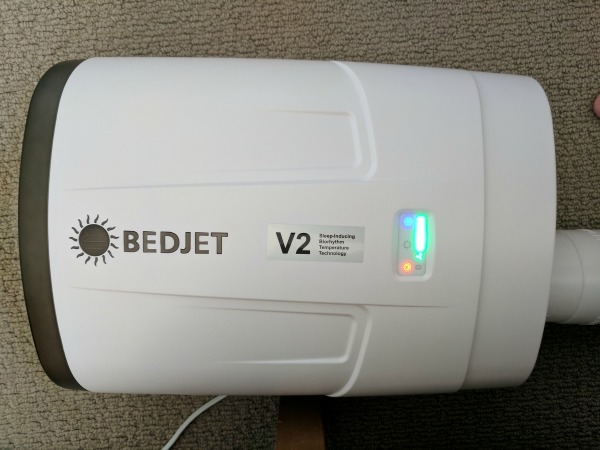 It works fast, and best of all, you can customize each side of the bed with the Dual Zone Cloud Sheet. Essentially it has pockets in the duvet-like sheet. The BedJet fills the pocket with cooler or warmer air (or no air) blown into the sheet. Each side of the bed can have a BedJet running or just one side.
While you may not think of a BedJet bed fan as romantic, many husbands buy one for their wives so they can both sleep better. Night sweats and hot flashes can interfere with sleep. So an investment in a BedJet means each person can have the bed set to the desired temperature.
BedJet Valentine's Day Deal
Get a great deal on BedJet this Valentine's Day. Get a FREE Cloud Sheet with the purchase of any Dual Zone bundle for couples.
Add the additional sheet to your cart & use one of these promo codes at checkout:
For Queen Dual Zone: VDAYQUEEN
For King Dual Zone: ​VDAYKING
For Split King (Qty 2 Twin XL sheets): VDAYSPLITKING
Expires Feb. 15, 2019.
SHOP DUAL ZONE NOW
60-Night Risk-Free Sleep Trial
100% Money Back – No Restocking Fees
FREE SHIPPING, FREE RETURN SHIPPING (US Only)
BedJet Video Review