Why Ditch Your Box Spring for a Bunkie Board

Most mattresses you buy online don't come with a box spring.
Skip the need for box springs or replace wood slats with this strong and sturdy steel frame Bunkie Board.
At 1.6″ tall, the Bunkie Board won't add a lot of extra height to your bed
Ideal for use with bunk beds, day beds, and recessed "sit-in" platform bed frames only
Need additional support for Spring, Hybrid, and memory foam mattresses that are too heavy for wood slats? Zinus has an economy-priced solution for you. This is an alternative to a box spring. It fits inside platform beds and frames to support the weight of the mattress. Wood slats may not hold up well over time. This provides much better and more even support without any sagging.
The Bunkie Boards are ideal for traditional mattresses or newer boxed brands that are heavy, such as the Purple Hybrid Premier (a king size weighs over 200 lbs, and then you have to add the weight of each sleeper).
Box Spring Replacement
Why do you even need a box spring, and why do people still buy them? Box springs were created to support your mattress and help absorb shock and movement. Today's mattresses are much thicker than they used to be, and the mattress can serve that function. So today, box springs mostly raise the profile of your bed. You don't need to spend on box springs – all you need is a solid platform underneath your mattress for support.
That's where this fits in. It fits inside your bed frame. It completes a minimalist, modern look that many buyers search for.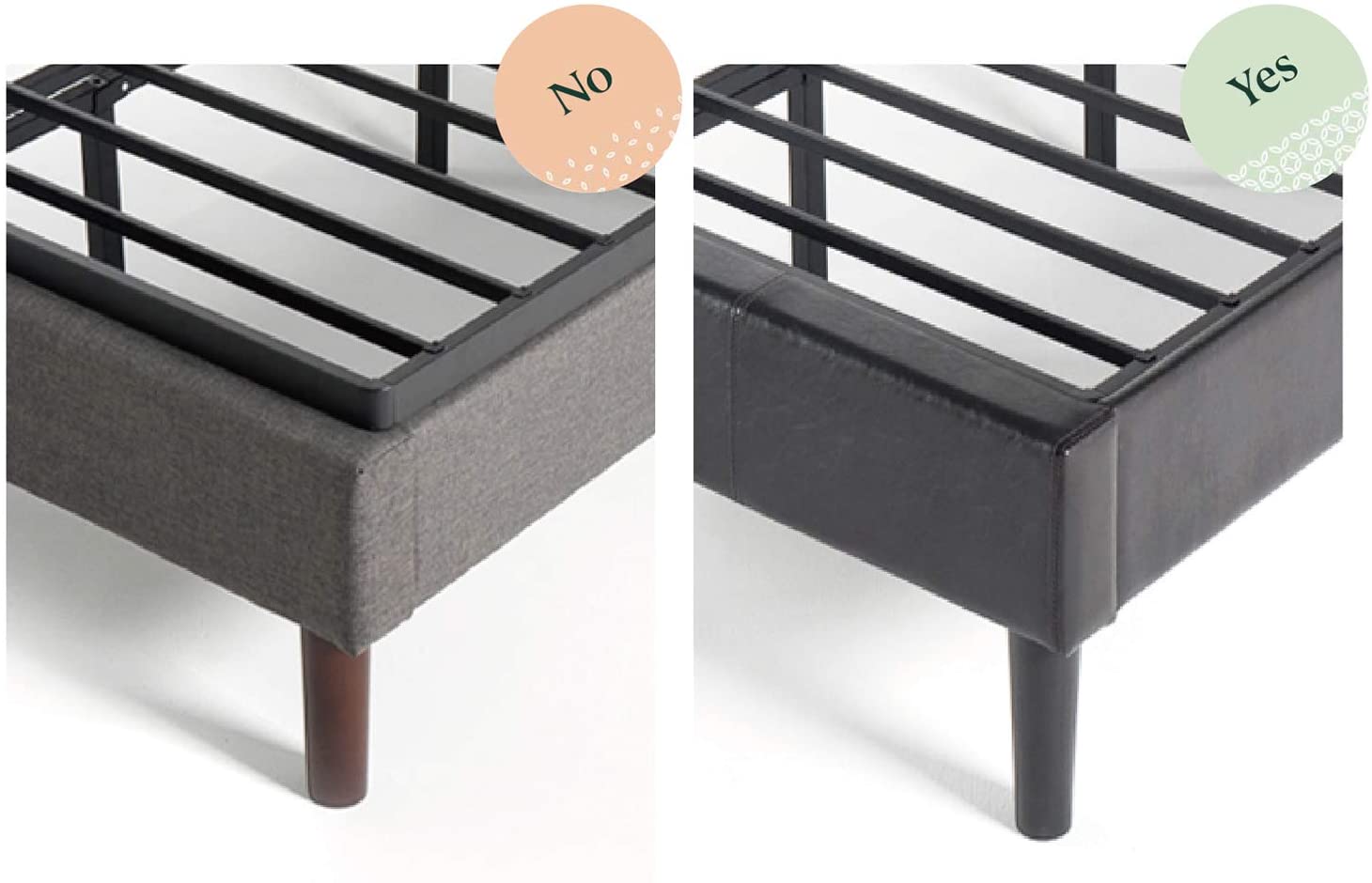 The steel frame is easy to assemble (20 minutes) and was packed very well. It does not include any platform or legs. It works great on a "Zinus Upholstered Button Tufted Platform Bed" or other bed frames that have wood slats. It fits precisely inside the frame. No splinters!
Economy priced to be affordable, and it's much more PORTABLE than a box spring. Easy to set up and move – compared to a box spring, this won't take up a lot of space when moving.
A king-size Bunkie Board weighs just 33 pounds. Here are the product Dimensions 79 x 75.5 x 1.6 inches, so you can be sure it fits on your king-size frame.
The Zinus 1.6-inch quick lock Bunkie board offers a slim, strong, and sturdy foundation for your spring, memory foam, or Hybrid mattress. Made of premium steel and featuring the easy-to-assemble quick lock construction, the Zinus Bunkie board provides ideal mattress support. Compact means it's much easier to get through tight interior spaces such as narrow stairs and hallways.
Available in twin, full, queen, and King, the Zinus quick lock Bunkie board will ensure long-lasting support and durability for your mattress. Get rid of your box spring set if your  Euro-top mattress and box spring set make your bed too tall.
Please note that this product is only available on Amazon, not on Zinus.com