Casper Mattress Review and Promo Code for this #1 Rated Foam Mattress
Casper Mattress Review
"The movie star mattress" with a lot of star power…Casper is also much loved and gets the top #1 rating by Consumer Reports for the best foam mattress.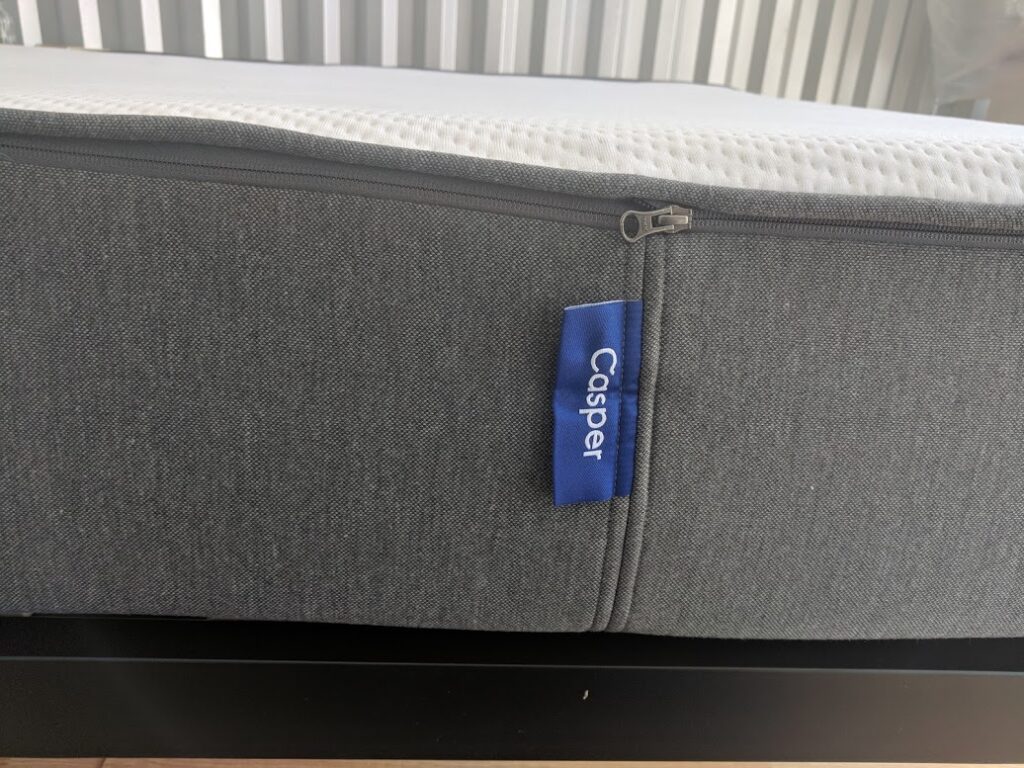 You might think friendly ghost when you hear the unique name Casper, but I like to call Casper the movie star mattress because of the star power behind it. For example, Leonardo DiCaprio and Adam Levine are investors. You'll also find celebrities and famous Instagrammers sleeping on a Casper.
Unbox Mattress requested and was given this queen-size Casper Mattress by Casper for this review.
Promo codes frequently change, so click the button to check for the latest Casper promo code.
Overall, we found the regular Casper mattress to be a decent bed, but we're more wowed by the marketing and their testing than the mattress itself. However, if you love memory foam beds and want a medium-soft feel, Casper might be right for you. We've learned that each person is unique, and after getting close to the firmness, features, and price you want, the next best step is to do a sleep trial.
Here's our Casper mattress review video (we hope to review one of their higher-end mattresses too):
How Casper Mattress is Made
Take a look inside a Casper mattress.
Let's break down some facts about Casper…
Materials and Layers
Casper is made of all foam. There are no springs inside. There isn't a lot of memory foam. Rather Casper beds consist of at least 79% regular / non-memory foam.
Casper has 4 layers of foam. All foam layers are Certi-Pur certified.
1.5" Open-Cell Foam
1.5" Responsive Memory Foam
1.5" Zoned Support™ layer provides optimal support for the shoulders and hips
5.0" Durable Support Foam
10" total height (foam and cover). We like the touches that distinguish this bed from other foam mattresses with the extra support where you need it. Casper calls it zoned support. They continue to test and adjust their mattress based on customer feedback.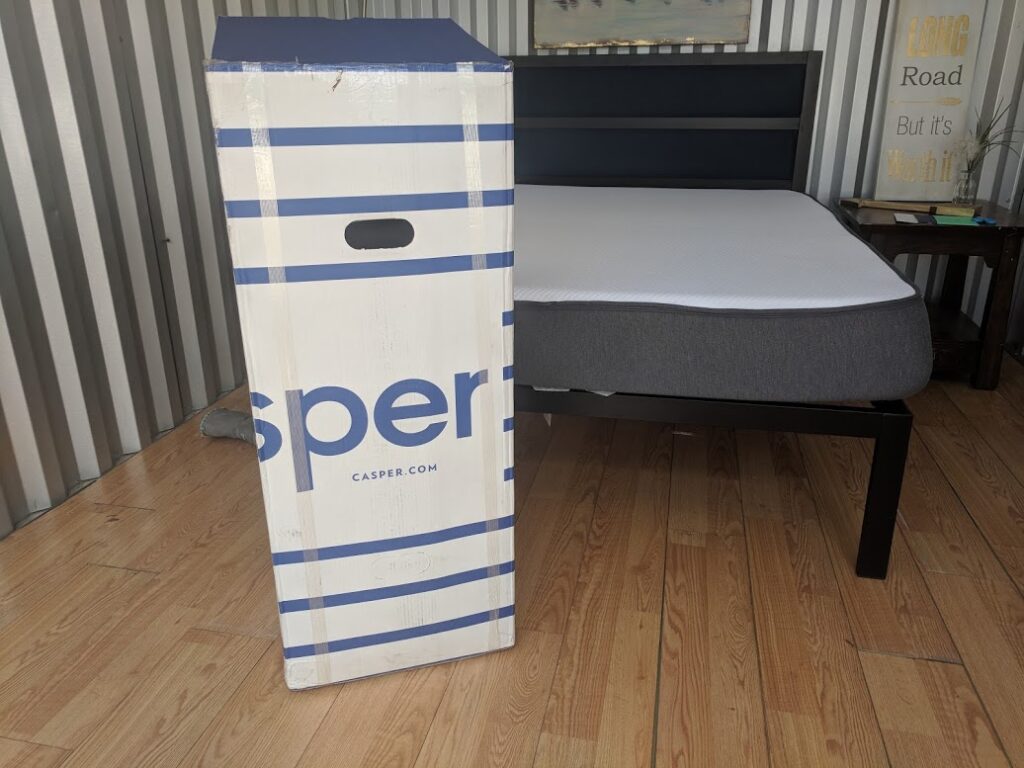 Firmness
Casper is a medium-firm mattress, right near the middle. It offers some sink but not a lot.
Temperature
One purchaser will say Casper sleeps cool (and as I said, I didn't find complaints about the temperature), but others say it's average temperature, neutral or even warm. Overheating didn't seem to be a big issue, likely because there's not very much memory foam in this bed.
Price of a Casper Mattress
You're looking at under $1k for a queen, and a king is $1195, but prices change, so click below to find the current pricing. 
Casper Mattress Pros
Overall, Casper doesn't sleep hot. The thing about foam, especially memory foam, is that it warms up with body heat, so even if you sleep cool, a mattress can make you sweat.
The cover is modern and clean but not fancy – we love that it zips off from the top instead of under the mattress, which makes for easier cleaning. The zipper is sturdy, and it's fun to see inside.
Returns are easy, and customer service is responsive.
Cons of Casper Mattress
Not as thick as some beds – although the extra material will usually add to the price.
It does have offgassing. Not the worst we've tested but not the best either.
Facebook Comments on What's the Best Mattress?
We sort of hate when someone asks for a friend's recommendations for a mattress without giving any criteria. Everyone is different, and you will unlikely have the same preferences or budget as your friends.
When we saw a thread about the best mattress, a friend raved about her Casper, so we reached out to ask her what she thought. She's had hers for a few years. Her response? She still loves it. Will you love it? There's only one way to know. Try it out. And be sure to get one of the Casper mattress protectors to go with it. Nobody wants to think of what gets into your mattress without one!
Though, that's the beauty of a boxed mattress. You can sleep on it, and that's the best way to know once you've narrowed down your choices. Studies show that you're just as likely to like a traditional mattress as a boxed one – it's about 80% across the board.
Is Casper too Firm or Too Soft?
The biggest concerns people have with a mattress are usually the feel and the durability. The feel is subjective. The number one complaint we hear is it's too hard, or it's too soft. Regarding durability – Consumer Reports tests say they test a mattress to simulate 20 years of sleeping, and Casper was at the top.
Overall, Casper will be best for someone who likes medium firm memory foam mattresses without heat. It's probably not the ideal choice for heavier people who may want more than 10 inches. Other than that, you'll need the 100-day trial to sleep on it to make up your mind.
You'll like Casper if you already know you want some memory foam and softness but you like a medium-firm feel. Love the sleep system – you save by buying sheets, pillows, and mattresses as a bundle.
We're not hip enough to review this mattress.
Casper and the star power behind it is the biggest story because no one else in the boxed bed industry has done what they've done.
From nap pods in music stores to having Uber drivers deliver mattresses in New York City, they're definitely chic. We've had a Google alert on their name to follow them for over a year, and we're just waiting for their nap pods to roll into our town so we can see them in person!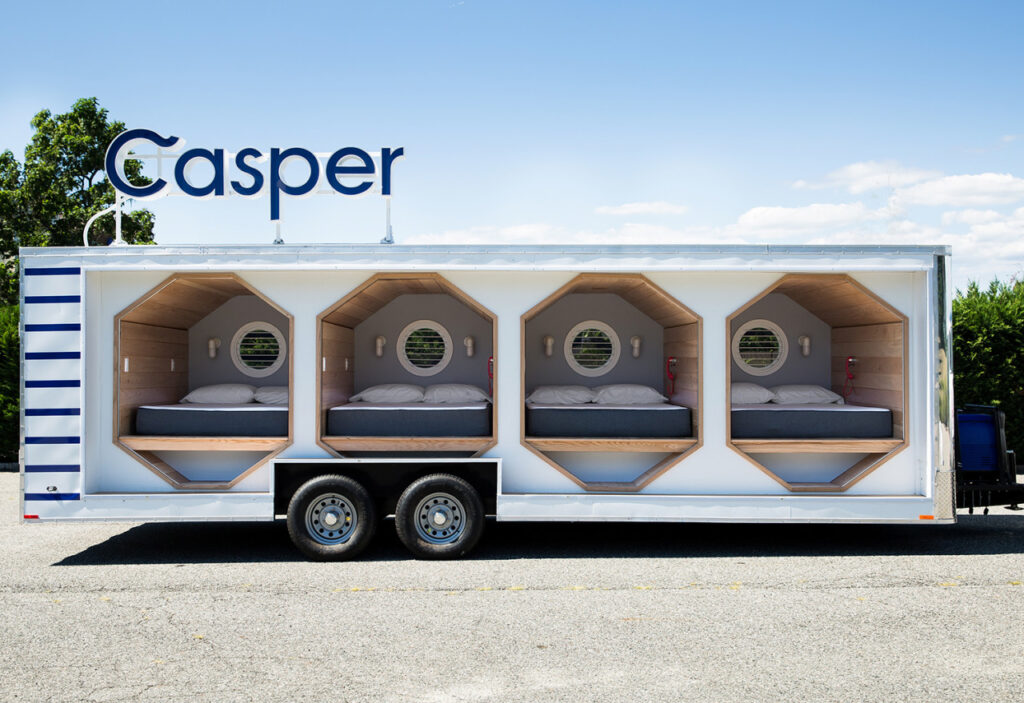 Casper officially launched on April 22, 2014, and they sold $1 million worth of products in the first 28 days. They've recently had products placed in some American Airlines flights in first class. The big problem with that? People are stealing the bedding!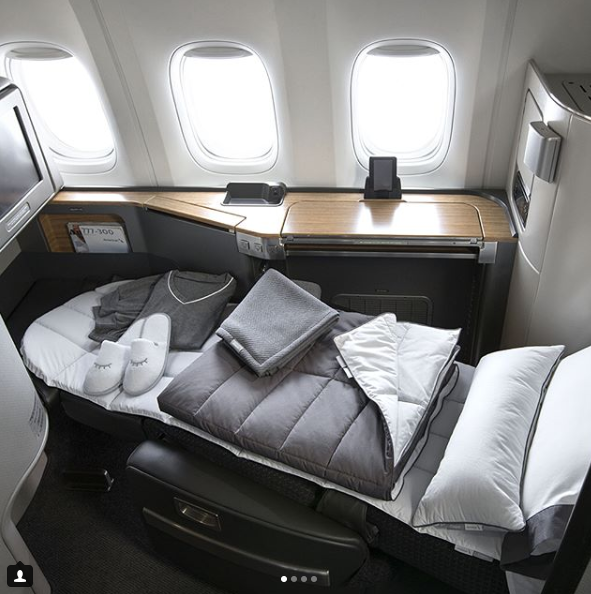 Casper is an award-winning mattress

● Consumer Reports' highest-rated memory foam mattress under $1,000
● TIME 'Invention of the Year'
● Fast Company's 'Innovation by Design' winner
● Industrial Designers Society of America award winner
● Good Housekeeping 2018 Lab Pick
● #1 out of 27 top foam mattresses rated by Consumer Reports, beating out other brands such as Ghostbed, Lull, Tuft & Needle, and more.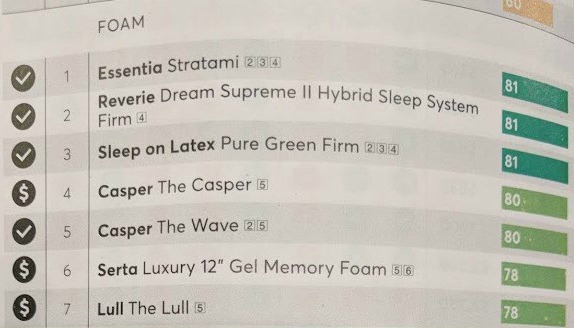 If we could pass out awards for mattresses we review, we'd give Casper awards for…
The most personality packed in a mattress
Casper is one of the original bed in a box mattress companies that we credit with infusing fun into the otherwise snoozy mattress industry.
Casper is incredible at marketing, and they have fun! During the eclipse of 2017, they took over part of Casper, Wyoming (their namesake city). We think they should sponsor it like Half.com sponsored a city in Oregon for a year in 2000. They could give the city a bunch of beds in exchange!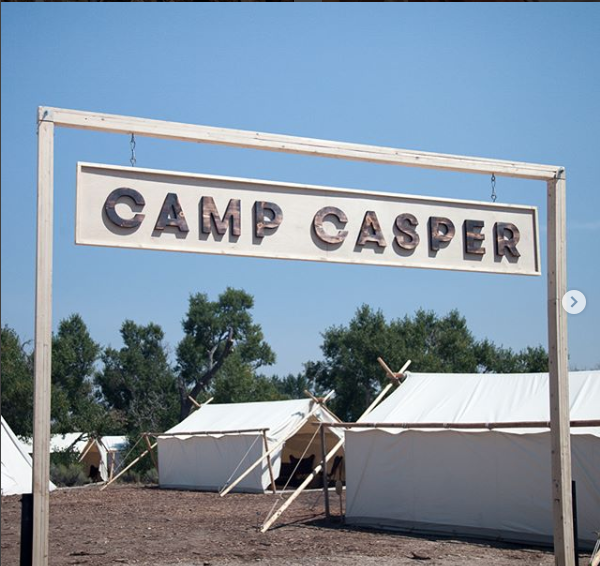 Casper created a glamping moon gazing party that people could attend to watch the eclipse on a Casper, in Casper Wyoming! We don't know if there were any celebrities in attendance or if they had a DJ, but it looked like fun!
The stars really aligned for them too, because Casper, Wyoming, just happened to be one of the best places in the nation to view the eclipse. Casper, Wyoming was in the Line of Totality. Talk about luck!
If you call customer service, you'll want to be placed on hold so you can listen to the lullaby music play. We tested it out, and it's true. They supposedly also have bedtime stories if you press a certain number, but we haven't confirmed that. You can try it out by calling 1 888.498.0003.
When they launched, Casper packed actual books into the mattress box. Do you know how cereal boxes or cracker Jacks have toys inside? Well, Casper had books. Because people love to read before nodding off, today, the box comes with care interactions, but we thought they should include a comic book or something.
The most engineers on staff
While they're advertising is fun, Casper is serious about their mattress. They've got a testing lab where they monitor and test products and have 30 engineers on staff. They even worked with a renowned polymer chemist to make our base foam more durable.
Today Casper has the Original Casper mattress, which they continue to innovate on. It's been re-engineered to add more support in places you need it, like your hips and shoulders.
Don't forget always to use a mattress protector with your mattress. Casper does carry a highly-rated mattress protector to go with your bed. As we say, never let your bed go naked. You don't want moisture getting into the mattress and breaking it down. You want your mattress to last and be sanitary, so be sure to protect it.
That wraps up our Casper mattress review. What do you think of this movie star mattress? Let me know in the comments, and check the video description for a link to buy along with our Casper promo code UNBOX to save $100 if you decide to try one out.
Finding the right boxed mattress is a bit like dating – you must be willing to date different kinds until you find the right one. Except you get a full refund, and the bed goes to charity after every breakup!
Casper Questions and Answers
Can I use a box spring with a Casper?
When you order a Casper mattress, you only get the top mattress. You'll need a surface to put it on. You can use a box spring, but there's no need to. They're outdated and were used when mattresses were thinner and weighed less. Today's mattresses are heavier and are made mostly of foam. You need a surface to get your mattress off the ground and help distribute your weight evenly.
Instead of box springs, it's preferable to use a platform, bed base, adjustable base, or even put your mattress on the floor.
How long are Casper mattresses expected to last?
In general, a foam mattress like Casper is expected to last 5-7 years.
How thick is a Casper bed?
The Casper mattress is 10 inches thick.