Can you Judge a Mattress by its Cover?
A mattress cover may not seem like a big deal. Not to be confused with a mattress protector – the mattress cover is part of the bed itself. It covers foam or other materials. Why? Think about the quality of the cover as an indicator of the quality of the mattress. Manufacturers can spend a lot on the cover or on a cheaper bed, spend very little. There's a lot in between.
Your job is to find the mattress that fits your preferences and offers the most quality for the price. Otherwise, you'll be back into the mattress-buying game too soon or, worse, wake up in pain.
As a mattress geek, I've talked to a manufacturer of different mattress brand's mattress covers and have reviewed many. There's a wide spectrum of types.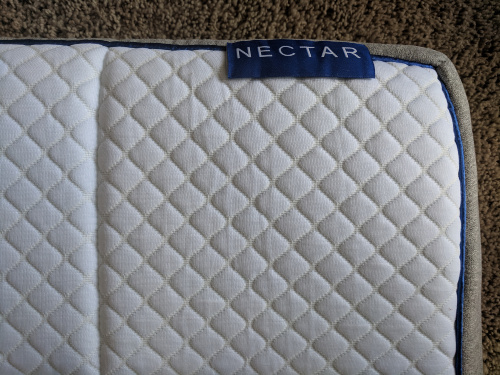 Nectar mattress has memory foam quilted into it, and it's really soft and well-made. Liquids can get into the cover and smells which can be tough to get out, so again, get a good quality mattress protector – we recommend that you only spot treat the cover. See how distinct each square is.
To answer the question, YES,  you can (and should) judge a lot about a mattress by its cover.
Note that this post has links that may pay a commission should you shop through them – which is how our work is possible.
Questions to ask about a Mattress Cover
Can you zip off the mattress cover? If it zips off, you can wash the cover if needed. Even some that say they're not machine washable can be washed on a gentle cycle and air dried.
Look at the quality of the zipper. Does it seem substantial or flimsy? Do you care either way?
Unzip or otherwise feel the fabric – check the thickness and quality of the front and back cover. Some thinner covers are still made of durable fabric.
Are there any special features of the cover? Some, like Ecosa, have a waterproof cover. Or an Amore or Avocado has an organic cover.
Is there a smell? Some brands have more extreme offgassing than others, and the cover will hold a strong smell from the foam. That means you may need to air it out.
What details are there – for example, the stitching or piping?
How hard are you on a mattress cover? If you have a pet or are a bit rough in bed, you should think about a higher-end mattress or make sure you get a really good mattress protector that covers the top and all sides.
The colors. If your mattress cover is completely white on the top and sides, it may be harder to keep it perfectly clean. Gray or darker colored sides can disguise stains (not show everything).
Does it have special features like tufting – Dreamcloud and Avocado have tufting or raised sections? Some people like that European styling, but others may not like feeling the distinct squares of fabric.
Does it have handles? Handles can help you maneuver and rotate a mattress easier.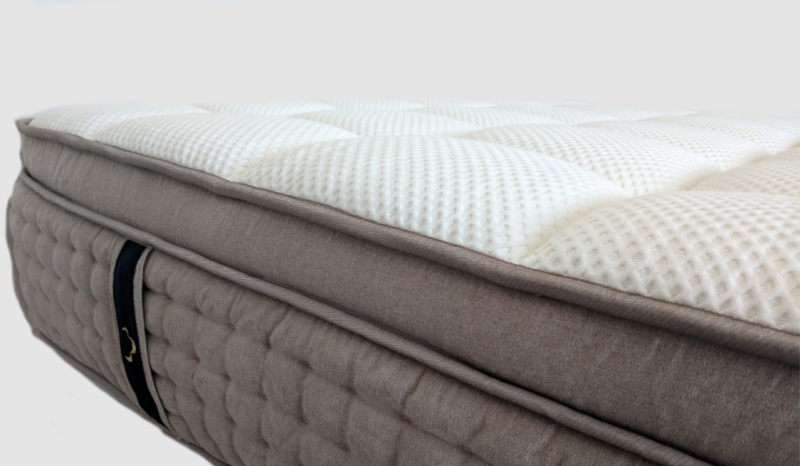 Ecosa Mattress Cover
We looked at the Ecosa mattress cover to show you its unique features, including a waterproof inner layer and a removable cover that can be washed in a washing machine. The back features nonskid dots.
This is a great mattress for someone who sleeps with a pet because the waterproof layer will protect your mattress from hair, pee, and other substances getting inside of the foam and breaking it down. It helps prevent smells too.
It's not for everyone, but it's a good option for someone who likes more firm beds. Like what you see?
What to Do if you Buy a Cheap Mattress
Value brands like Linenspa, Zinus, or cheaper Amazon brands often have covers that will usually pill easier, be thinner, and use lower quality materials (but you get an excellent price, and if you care for it, well could end up being a great value). Some backs tear very easily, and if you plan on moving it around, you'll want to buy a mattress protector like this one that covers all sides and the bottom of the bed. It's called an encasement or 6-sided mattress protector.
Compared to other mattresses in their price range, normally, a mattress that costs $1k and up will have much better covers than lower-priced mattresses.
We love the Puffy mattress cover for its originality. The clouds match the brand, and the premium gray fabric on the foot of the mattress gives it a more luxurious feel.
For the most part, mid-tier brands like Casper, Leesa, Lull, Helix, Layla (the original models) won't be made as high-quality material as their higher-end models.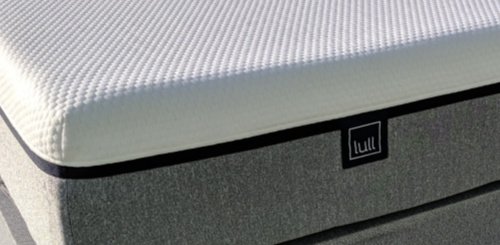 Layla's cover features a design that shows you which side to sleep on depending on if you want the softer or more firm end.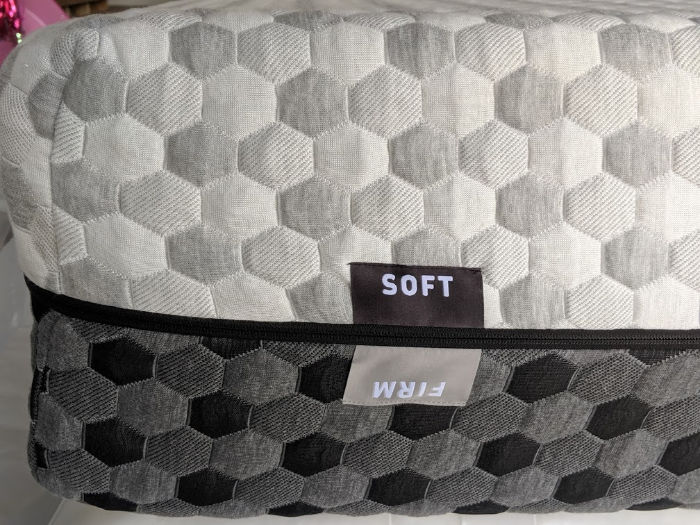 Bed in a Box mattress is in the middle. It's more unique and has more color than many mattress covers.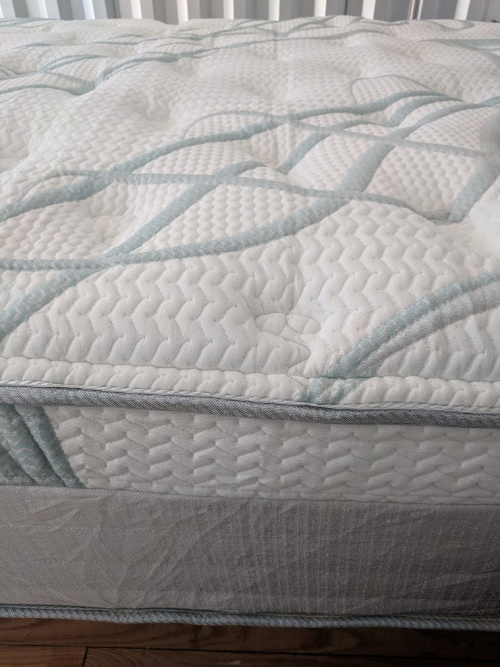 High-End Mattress Covers
However, if we had to vote on the best mattress cover in this class, it would be a Purple original mattress. Never try to move a Purple mattress without a cover on it – it's very difficult! The new Purple mattress covers have a lot more detailing and style, plus they are even more durable.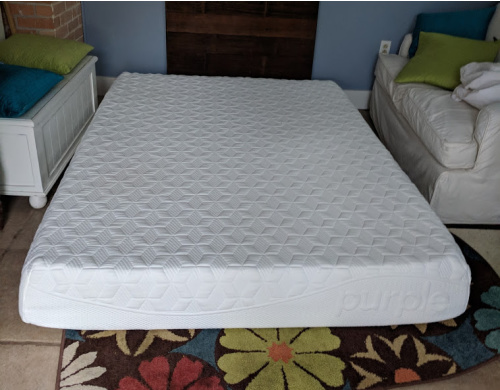 The highest quality bed in a box cover award would go to mvmnt mattress as it features wool on the sides, a thick embroidered white top, and a substantial zipper. It's like the BMW of mattresses, and it was created by someone with very exquisite taste in everything, but it's not $10k. Check out our mvmnt mattress review video with the company here.
Would you pay as much for a book with no cover, a torn cover, or a cheaper paper cover? We do judge a lot of things by their appearance and feel. Like books, you can get a feel for the quality of a mattress by its cover.