airweave Mattress Financing | Breathable and Super Clean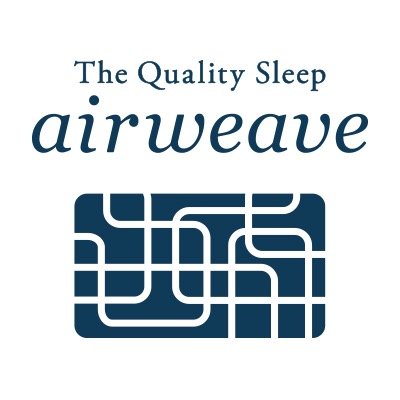 Over the past decade, airweave mattress has become known as one of the world's most innovative mattress manufacturers. They are a technology-focused company that developed airfiber®, which replaces traditional mattress materials like foam and metal springs. If you want to purchase now and pay as you go, consider airweave mattress financing.
Airweave is a modern, minimalistic mattress that's made in Japan. It's a lower-profile mattress. What makes airweave most unique is that you can breathe through it – it's made mostly of air (that's why it's called AIR weave). And it's very easy to clean.
If you have allergies or want a very simple to set up and store (like you move frequently or have limited space), the airweave mattress is a great choice. It's on the firm side, though – so choose this mattress if you like extra support. You get a 100-night trial and a 10-year warranty.
You may get better sleep, and we may earn a commission when you shop through our links.

Airweave Mattress Financing with Klarna and Affirm
Airweave partners with two finance companies – Klarna and Affirm. With their help, you can purchase a brand new airweave mattress today and pay for it later with affordable monthly payments.
Applying for mattress financing is easy, and there are no upfront costs. Payments are as low as $77 per month for airweave mattress financing, and customers with a good credit rating can also access an interest-free period on their loan.
To help you learn more about airweave mattress financing, this guide will explain how the whole process works and answer some frequently asked questions.
How to Finance An airweave Mattress
Airweave has worked closely with Affirm and Klarna to make purchasing a mattress on finance as simple as possible. It involves the following steps:
1. Choose The Airweave Mattress You Want To Buy
Start by heading over to the Airweave website and taking a look at their mattresses. They currently offer three airweave mattresses and an airweave Futon. Here is a summary of what each product offers:
New Airweave Mattress
This mattress features a modular design with a soft polyester pillow top layer and three layers of airfiber® blocks. These layers are encased in a breathable polyester mesh cover. The airfiber® components are 6 inches thick, with the entire mattress being 7.4 inches thick. This is the softest mattress in the range.
It comes in a box in 3 rectangles stacked one on the other. You assemble them inside the cover. As the airweave mattress is lightweight and easy to transport, you can set it up or move it by yourself (and it's not going to throw out your back!).
Prices start at $1,400 for a Twin mattress ($117 per month over 12 months finance) and go up to $2,100 for a California King ($117 per month over 18 months finance).
Airweave Mattress Advanced
If you like a firmer mattress, choose this one. It consists of two regular airfiber® blocks, one dual-layer airfiber® block (regular/firm), a polyester pillow top layer, and a polyester cover. This mattress can be flipped to change the firmness feel. The airfiber® components are 7.1 inches thick, and with the pillow top, the entire mattress is 8.5 inches thick.
Prices start at $1,420 for a Twin mattress ($119 per month over 12 months finance) and go up to $2,134 for a California King ($119 per month over 18 months finance). This model will be phased out over the coming months, so stock is limited.
Airweave Mattress Advanced (New)
This is a newer version of the airweave Mattress Advanced, featuring three dual-mode Airfiber® blocks (2 x soft/moderate and 1 x moderate/firm), two polyester pillow top layers, and a quilted outer cover.
Prices start at $2,180 for a Twin mattress ($182 per month over 12 months finance) and go up to $3,270 for a California King ($119 per month over 18 months finance).
Airweave Futon
This is the MOST FIRM mattress that airweave carries. It's thinner and lightweight. Thickness: airfiber®: 1.8″, with cover: 2.8″. A king size is just 33 lbs. Dual-sided with 100% cotton for warmth on one side and cotton/poly blend for the cool side. Has a 3-year limited warranty. 
Prices start at $920 for a twin ($77 a month with mattress financing).
2. Select Add-ons
Once you have added a mattress to your shopping cart, take a look at the other products offered by Airweave. These items may make your sleeping experience even more comfortable. They include the:
Airweave pillow, which is like a miniature version of the mattress and has 2 inserts that you can leave or pull out to change the height of the pillow.
Portable airweave mattress topper
Airweave Hyperdown Duvet
Ritz Paris Collection by Airweave (a unique mattress pad for airline seats)
Dog Bed
Note: Airweave doesn't sell futon frames, but you can find futons here.
After configuring your mattress and selecting any add-ons, the website will automatically update to show the total price. In our case, we added a Queen New Airweave Mattress Advanced and two pillows to our order. This comes with a single payment of $3,210 or monthly payments using finance. The repayments for this purchase will be calculated later in the checkout process.
3. Checkout
Next, we'll begin the checkout process. Press the checkout button in the shopping cart menu to begin.
The website will ask you for your email address to begin. Once you have entered your email, you will be asked to enter other contact information and shipping details.
When you click on the Payment section, you will have the choice of three payment methods: Credit card, Affirm, and Klarna. Make your selection now.
After clicking complete order, you will be redirected to the Affirm or Klarna application process. You will be asked several questions for identification purposes before your application is assessed.
During the assessment, the loan provider will use the details you provided to perform a "soft" credit check. This type of credit check does not impact your credit score.
The process takes a few minutes, and applications are usually assessed within a minute or two.
4. Review the details of the financial agreement

If your application is approved, you will be shown a page that explains the details of the loan agreement. You can see the loan duration, interest-free period, monthly repayments, the total price, and any interest being charged on your loan.
Make sure you read these details carefully, so you can accurately assess if you can afford repayments.
Common Questions About airweave Mattress Financing
What is Affirm?
Affirm is a global payment solutions provider which specializes in small consumer loans. Affirm is partnered with over 70,000 merchants around the world. Their loans are usually provided on a 6, 12, 18, or 24-month repayment basis.
What is Klarna?
Klarna is also a global payment solutions provider. They are partnered with over 200,000 online retailers. Klarna loans are typically repaid in 4 interest-free installments.
Do you need to pay a deposit?
No. Neither Affirm nor Klarna requires customers to pay a deposit when purchasing a mattress from Airweave.
What fees are involved?
Affirm does not charge any establishment fees, annual fees, prepayment fees, or late fees. If you have a good created score, your loan may be interest-free for a certain period. After this period, interest will accumulate on the amount owed on loan.
If you have a poor credit score, interest may be charged over the loan duration. The interest rate for Affirm loans ranges between 0% and 30%.
Klarna doesn't charge any establishment fees, annual or prepayment fees either. However, they charge late fees if you fail to repay the loan on time. Klarna does not charge interest on loans.
How long do you have to pay back the loan?
If you use Affirm, you will have a repayment term of 6, 12, 18, or 24 months. The duration will be based on several factors, including the loan size, retailer preferences, and the strength of your credit score.
Klarna uses a slightly different approach. Consumers pay for the product with four interest-free payments. These payments are usually scheduled for every 30 or 60 days.
How can you pay the bill?
Both companies offer payment methods, including direct debit, debit card, credit card, and check payments.
Do you need to have an existing credit score?
Yes, customers will need a credit score.
Will their credit score check affect my credit rating?
No. Bother companies use a "soft" credit check to determine loan eligibility. This type of credit check will not show affect your credit score in any way.
How soon will my airweave mattress ship?
Once you have been approved for finance, Airwave will be informed and will begin processing your purchase immediately. You can expect your new Airweave mattress to arrive within 2 to 3 weeks.
Let us know if you have questions about airweave mattresses, airweave financing, or mattress financing by leaving a comment below.