Yassa Serenity Weighted Blanket – Stylish Chunky Knit Throw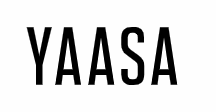 The Yaasa Serenity Knit Weighted Blanket combines the popularity of a weighted blanket with the style of a chunky knit throw – it looks amazing on a chair, couch, bed or furniture!
Instead of beads to add weight, which can shift and move around, Yaasa uses polypropylene fibers.
Cover made of 100% natural cotton – in two colors: cream or grey.
Looks lightweight but comes in 15 or 20 lb weight.
Yaasa now has 4 weighted blanket styles (including a kid's weighted blanket) and comes out with limited edition colors to match your home decor.
The Yaasa Weighted Blanket
Many boxed-brand mattresses have or are coming out with weighted blankets. Yaasa's take on the trend is unique in that the blanket isn't for comfort alone—it's very stylish too. In fact, you can't tell that it's a weighted blanket until you put it around you and feel the calming effect it has on your frayed nerves. That means it looks great on your couch but also helps with stress.
The weight of the blanket provides a warm, gentle pressure that mimics the feeling of being held. This comforting pressure immediately induces calm and contentment.
What we love is that The Yaasa Weighted Blanket offers the benefits of a weighted blanket, without the heat, as the knitted cotton adds breathability. Unboxers will love the natural cotton, however, it will need to be dry cleaned.
You can choose between the 15 or 20 lb version. The 20 lb option is also an additional 5 inches wide.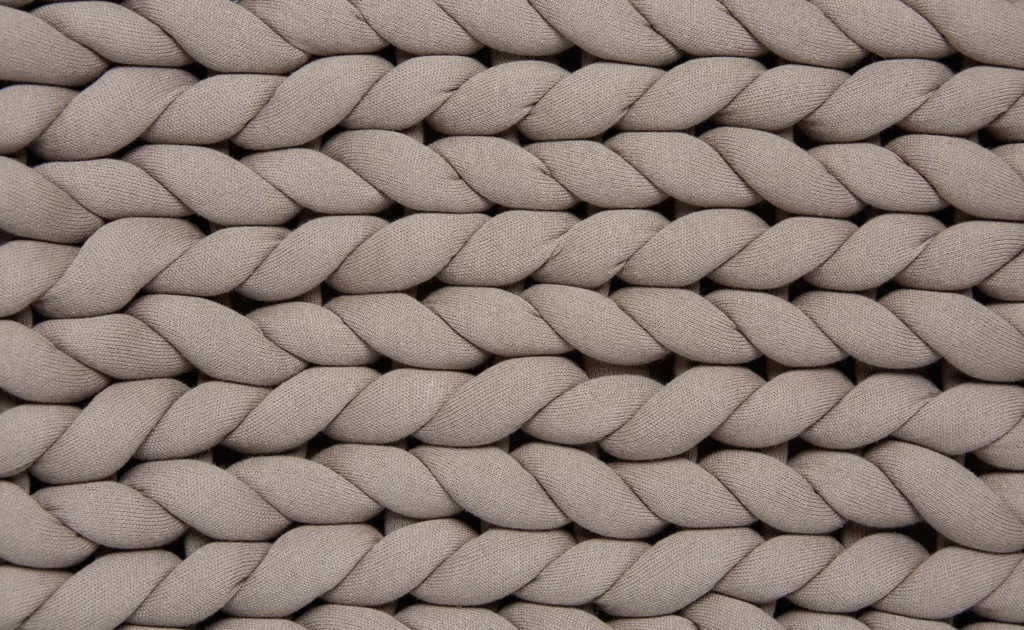 15 lbs
Length 72″ x Width 40″
20lbs
Length 72″ x Width 45″
Warranty
The Yaasa Weighted Blanket comes with a 1-year warranty. Does your weighted blanket have a warranty? Given the quality, you shouldn't need to use it, but it's there in case you do.
Shipping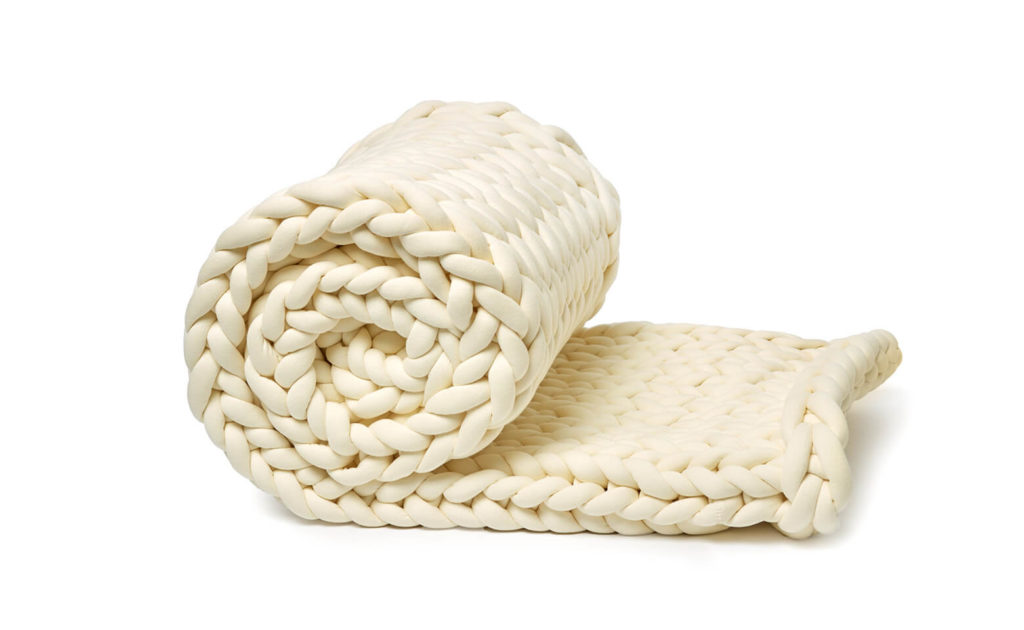 The Yaasa Weighted Blankets ship from Santa Barbara, California using FedEX ground and is free.
Yaasa Weighted Blanket Cost
This is a higher-end product. As of writing, the 15 lb version is $249 and the 20 lb is $269. Interest-free financing is available (if qualified), which would make payments to just over $60 a month with no credit score check. That way you can get your cosy blanket now and pay as you go.
Pin for later: