Chilipad's New Weighted Blanket Heats and Cools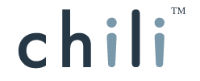 There's no doubt that weighted blankets are trendy. The Time magazine called one brand of the weighted blanket (the Gravity blanket) "One of Time's best inventions of 2018." Top mattress brands such as Purple, Nectar, Layla, Helix, and Casper all have weighted blankets now. There are differences between weighted blankets besides just the weight and colors.
So that's what makes chiliPAD's new weighted blanket stand out compared to the rest on the market. chiliPAD has a weighted blanket that heats and cools.
The goal: more relaxed and deeper sleep. There are also potential health benefits of weighted blankets for people who suffer from muscle aches and use a heating pad to treat pain. Think: cramps, osteoporosis, lower back pain, or injuries. Best of all, with the weight. it's more likely to stay in place. However, many people want the soothing qualities of a weighted blanket, but they get uncomfortably hot.
chiliBLANKET temperature-controlled weighted blanket
Chilipad has something truly unique in weighted blankets. It's called the ChiliBlanket. Wait, make that ChiliBLANKET. They put their heated and cooled water technology inside a weighted blanket. What does that mean? You get the stress and anxiety relief without the heat (or with it). Hot sleepers of the world rejoice! You can now get the benefits of a weighted blanket without the sweaty, heavy heat of one!
There are many cooling weighted blankets, but that usually means they're made with a lightweight, cooler fabric. None that we've seen change the temperature of the blanket, though. chiliBLANKET has tubing that connects to the control unit. You can set the temperature, and heated or cooled water will coarse through the tubes and subtly warm or cools down. It has a remote for easier control.
Temperature control means you can sleep deeper because you're not too hot or cold. Or, if you live in Arizona or Florida, you can use your heated blanket year-round!
You get the anxiety and stress relief from the feeling of calm that a heavier, substantial blanket provides. You can get the weight without the temperature. While the chiliPAD or Ooler goes underneath you, the chiliBLANKET goes over you. And you can use it without the plug (features), too – as a regular weighted blanket.
chiliBLANKET comes stand alone or with the chiliPAD cube
chiliBLANKET has two options: it works with your existing chiliPAD or Ooler system or just the chiliPAD box. Here are some of the benefits, according to their website:
Hydro-powered, temperature-controlled weighted blanket leads to more restful, restorative sleep
Water circulates through a system of tubes inside the blanket for a luxurious sleep experience
The hydro-powered design also means the chiliBLANKET is EMF-free
The temperature can be adjusted to between 55° and 115°F (13–46°C) to promote deep sleep
Glass beads fill the blanket, which provides even weight distribution
Removable and machine-washable outer cover
Quality fabric offers strength and durability through repeated use and washing
Comes in one color.
chiliBLANKET cost
You will pay for the tech, but if it means your health or sleep, it's worth it for many people. Available stand-alone or with the chiliPAD cube – this is what you should buy if you already have a chiliPAD or Ooler system. The cost: $299 or $13.80/month.
Or the system which contains both chiliBLANKET and chiliPAD control units. The price for that is $499 or $23.03/month.
Size
Comes in one size: Throw Blanket Size of 79.5in (202cm) long x 45.5in (116cm) wide.
Sleep trial and warranty
ChiliBLANKET comes with a 90-day sleep trial and a 2-year warranty.