The list of retailers that accept cryptocurrencies is growing and now a mattress company will accept bitcoin and other coins as payment for a mattress purchase.
Buy a Mattress with Bitcoin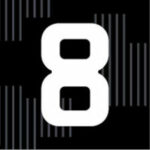 Eight Sleep, a smart bed that monitors your sleep, adjusts the bed temperature (heating and cooling each side separately or the whole mattress). In addition to a mattress, Eight Sleep provides sleep coaching to help you get the best possible night's sleep.
Eight just announced that they will now accept Bitcoin, Ethereum, Bitcoin Cash, and Dogecoin as payment. This is the first mattress company that we've heard of that will accept crypto.
Financing a mattress in this unique way is powered by BitPay. We may earn a commission when you shop through our links to Eight Sleep.
This new payment method will allow you to purchase anything from Eight Sleep's website, including the most popular Pod Pro Mattress and Pod Pro Cover. The Pod Pro Cover is a high tech mattress topper that can go on your existing mattress to give you the features of the Pod Pro Mattress.
Along with your mattress, you also get a lifetime 8+ Membership FREE with your mattress purchase, which helps improve sleep too. This gives you access to advanced sleep reports, growing library of meditation, sounds and more.
How to Pay for an Eight Mattress with Crypto
To pay with crypto, all you need to do is select "Pay with Cryptocurrency" at checkout. Right now it only lists Bitcoin and Ether. I didn't complete the steps to confirm that it works with the other cryptocurrencies mentioned.
After you enter your name and address, you will see a screen where you can select financing. Choose bitpay. After that, just follow the step-by-step instructions. Note, it does require that you have or create a BitPay account.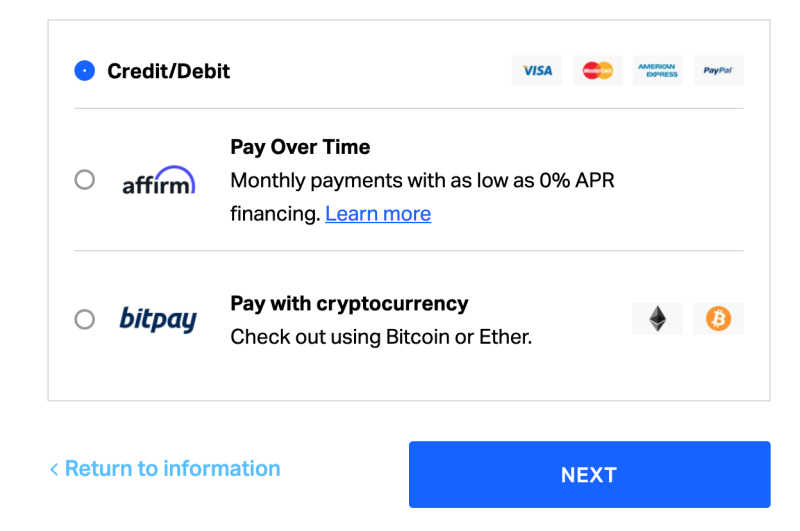 A Eight says, "Invest in your sleep, now with your bitcoin earnings."

Will this make you more likely to buy an Eight Sleep mattress or not? Let us know in the comments.