Leesa Legend Mattress Review / the Softest Leesa Mattress
Leesa has 4 mattresses, 2 foam mattresses and 2 hybrids, including the Leesa Legend.
The Leesa Legend is Leesa's top-of-the-line mattress and the thickest, too, at 12". In some places on the mattress, there are 2 layers of coils instead of one. I'll get more into that later.
Thank you to Leesa for sending the Legend mattress to Unbox Mattress for this review.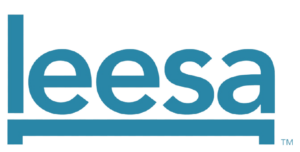 Leesa Legend Unboxing
I received a queen-size Leesa Legends Mattress. It comes in a box and weighs almost 120 lbs. The box arrived torn at the end, which is why the video doesn't show the mattress coming out of the box. And it was heavy, which is great for quality, but harder to unbox.
While I managed to unbox the mattress by myself, I've unboxed a lot of mattresses. So you might want to grab a buddy.
The mattress popped up quickly after unwrapping it and was ready to sleep on right away. It had some off-gassing, but not a lot. The smell was gone quite fast and didn't linger in the room at all. Most foam mattresses have off-gassing and how strong it depends on a lot of things, including how long it's been wrapped in plastic. But this one definitely doesn't have a strong smell.
I always smell them because I'm sensitive to it (get a headache, and it interferes with my sleep) and cannot sleep well on products where the smell lingers.
When I came back to the room, there was no smell in it, and this room (the mattress studio) didn't have a lot of fresh air or ventilation.
Leesa Legend Review
Since the #1 reason people return a mattress is that it's too soft or firm, let's start there. Firmness is subjective. But the Leesa Legend is on the soft side of medium.
I give it about a 5 out of 10, which means it is a pretty soft mattress, in my opinion.
The Leesa Legend is the softest Leesa mattress, but if you'll like it or not may depend on your weight. That's because it doesn't have as thick of foam between you and the pocketed coil layer.
Watch the video for the hand test so you can see how responsive the mattress is when I push down on it as hard as I can. This is not traditional memory foam that takes longer to go back up when pressure is applied, yet it's soft.
Layers of the Leesa Legend Mattress
COVER
The cover features organic cotton and wool fill, and the thread is made from recycled water bottles. It's medium thick (not thin or thick), but substantial. It has stripes on the bottom end of the mattress, with some quilting inside of those stripes. It features a zipper on the bottom side.
The cover is white and quite attractive. I recommend you grab a Leesa waterproof mattress protector to keep it that way.
MATTRESS LAYERS
1 inch of polyfoam, made of ventilated 3 lb density foam with an ILD (load deflection) of 13. ILD measures a foam's firmness. An ILD of 13 is indicative of a softer feel.
1 inch of memory foam with a 4 lb density and an ILD of 12, more medium feel.
At the head and bottom of the mattress, you then have a 1.5-inch layer of pocketed micro coils, followed by 6 inches of pocketed coils and an inch of base foam. The density or ILD of these foams is not provided.
A transition layer of 1 inch with a 2 lb support foam with an ILD of 30 (firm) so you have a buffer between you and the coil layer.
COILS
There are 6 inches of pocketed 15-gauge coils with higher-density coils around the perimeter of the mattress to help provide extra edge support. Encased coils simply help the coils move independently. What it means for you is less motion transfer (feeling movement on the mattress when someone or a pet moves or shifts during the night).
The support layer features over 1,000 pocketed coils, a substantial amount. Having more coils often lends well to a mattress's durability.
ZONED SUPPORT
At the head and foot of the bed – the ends – basically, you have 2 inches of softer and medium foam before you get to the first layer of coils. However, since It's also zoned, the middle section is different. Instead of micro coils, there's an additional 1.5 inches of foam. So it's more cushiony and soft in the middle (although I didn't feel like the top was firm).
Who The Leesa Legend Mattress is Good For
Based on the thickness and softness of the foam, and how it's zoned, here's who will like this mattress best.
Someone with evenly distributed body weight
Lighter weight people
Someone who carries most of their weight in the stomach or hips
I hear many reviewers say the Legend is great for side sleepers. I disagree. As a side sleeper, I would want an extra inch of foam on my shoulders. It has just 2 inches. Because all my weight is concentrated on that one shoulder, it will press down the most on the foam.
I prefer more cushioning. However, the micro-coils aren't as thick, and I couldn't feel them. I didn't hear any noise at all any of the coils.
If you have narrow shoulders and are lighter from the waist up, it may not matter to you as much. I'm more of a medium build, so if you are or heavier, you may have an extra inch of foam or more around the shoulder area.
Overall, this mattress will work best for back sleepers or someone who doesn't sleep exclusively on their side unless you're lighter weight.
For stomach sleepers, if you hold much weight in your stomach, you'll likely need something more firm, so your back stays in alignment.
Who The Legend May Not be Good For
The Leesa Legend isn't as good for you if you carry most of your weight in your chest and shoulders. If you're built like a linebacker, you'll likely need more foam, a thicker layer between you and the micro coils – especially if you sleep on your side.
The foot of the bed won't matter as much because your calves and feet don't weigh as much and don't press down as much.
SLEEP TRIAL
You have 100 days in which to sleep on the Leesa Legend, and if there are any issues or it's not for you, you may return if within that timeframe for a refund. That's about 3 months.
And don't worry, you don't have to get the mattress into the box or lift it. They should send someone to pick it up from your home, and the website says that Leesa donates their mattresses.
WARRANTY
The warranty is 10 YEARS, which is standard for mattresses in a box.
LEESA MATTRESS PROS
This hybrid mattress is softer without being hot. With a faster response foam, it doesn't stay pushed in as long and collects body heat in the indentation your body leaves on the mattress as you sleep.
It has zoned support, which is perfect if you want more cushioning around your midsection.
It's a thicker mattress, so if you like the height and look of it, you'll like that.
It doesn't need a box spring. Put it straight on a platform bed like this or an adjustable base.
You like a softer mattress but sleep too hot in all memory foam beds.
LEESA LEGEND MATTRESS CONS

If price is an issue and you don't need the zoned construction, take a look at the Leesa Hybrid (or compare Leesa mattresses here). It's lower priced and has 3 inches of foam on the top of the mattress. There's no micro-coil layer.
I would prefer more cushioning on the sides and ends of the mattress where the coils are.
If there's anything I didn't cover in this Leesa Legend mattress review, or if you have any questions, leave a comment below.
I hope this helps you make a good decision.
Sleep well…