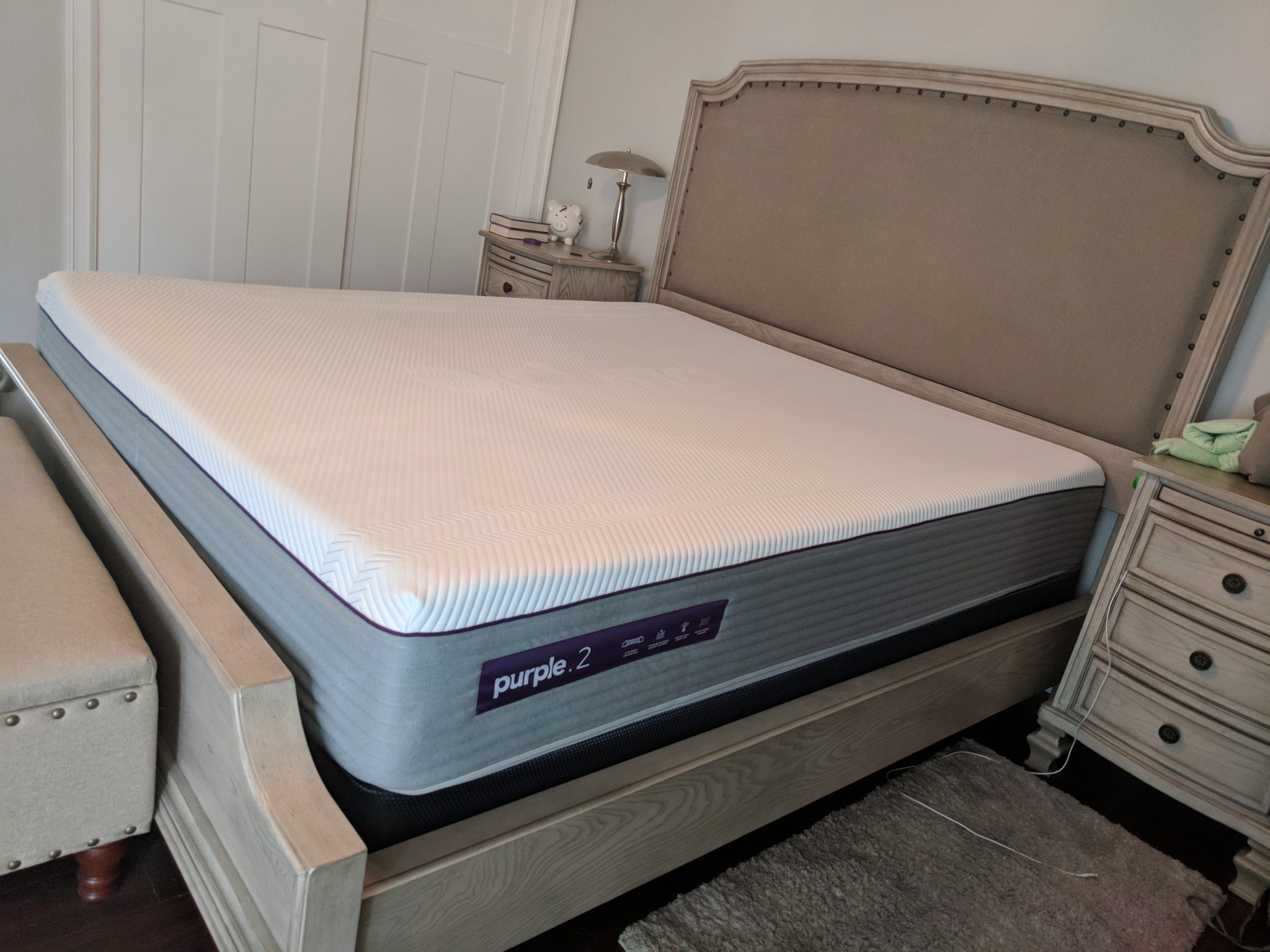 This year's Purple mattress Memorial Day sale is the best deal we've seen from them – ever.  If you're looking for a Purple mattress discount code just know that these deals don't need a code. Instead of a discount you get FREE product!
Instead of coupon codes or reducing the price of their products, Purple gives you free product with a mattress purchase. This Memorial Day weekend they're giving almost $200 worth of product with purchase.
There is no coupon necessary and FREE product will be applied at checkout when purchasing a New or Original Purple Mattress.
Dates of sale: May 25th – June 3rd, 2018
Terms: Free sheets and seat cushion with mattress purchase
We earn a small commission on purchases we refer at no cost to you. We've been a fan of Purple mattress for longer than any other brand. We try not to be biased because everyone has their own unique and beautiful differences – but we think it's the best unboxed mattress on the market. Really. It's what we sleep on and recommend most often to our readers.
Purple has the original and the new Purple mattresses, the Purple2, Purple3 and Purple4. The Purple4 has the most dramatic difference and is the thickest of the four styles. They're all made in the USA.
Not sure which mattress to get? Compare Purple mattresses. 
Purple Mattress Memorial Day Sale
For 2018 here's what you get when you buy a Purple mattress this weekend…
FREE Purple Sheets
Best sheets for Purple mattress? Purple sheets! Stretch Armstrong is only slightly stretchier and these sheets are a lot softer!!
You can't get the full benefit of the flexible comfort grid on top of every Purple mattress (that cushion your pressure points) without sheets that are flexible too. Otherwise you get the drum effect when cotton non-stretchy sheets are stretched across your bed. Drums don't belong in the bedroom!
FREE Purple Seat Cushion
A super cushy cushion for your back side and when you can't lie down on your Purple mattress but need some pain relief. Also amazing for long road trips and jobs that involve a lot of sitting. Or maybe you just drive an old car and the seat cushioning is worn down.  People use these for backs and on wheelchairs too.
Want to learn more? Check out our Purple4 mattress review.
Remember that the Purple mattress is the top mattress only. You do need something to put it on – they don't recommend box springs. Suggested: the Purple base or if you're really fancy, the Purple Powerbase.