The Pillows I Recommend All the Time
Are you the kind of person who brings your pillow with them when traveling? Hi, I'm Janet and I'm a pillow snob. But I wasn't always. For years I spent around $40 for a pillow that I bought at Target or Walmart.
They'd go flat and I'd be frustrated and buy another brand hoping to find the best one. It never worked. They were garbage. Even when I splurged and bought a better pillow, they wouldn't stand the test of time.
Well, I finally found pillows I love and bring with me on trips or vacations. Otherwise, I take the chance that the hotel pillows will be small or cheaply made.
These are more expensive pillows, but they last for years (at least 2 years already and still show no sign of flattening or wearing out). Plus, they're so comfortable. I gave my mom the Brooklyn Bedding pillow, and she loves it so much she takes it on vacations!
Note: we use affiliate links so we may earn a commission if you buy based on my recommendation.
Each is priced reasonably – under $100 and worth every cent. Now my pillows last for years.
Top 3 Favorite Pillows I Recommend
Brooklyn Bedding Shredded Memory Foam Pillow link not working
The Brooklyn Bedding is our top pick based on value. We get king size, but it comes in queen too. I made friends with the manager at a Brooklyn Bedding store and told him about my pillow woes. He insisted theirs was the best. I didn't buy it. But since he gave me one to try, I had nothing to lose.
Well, since then, I not only LOVE this pillow, but I've purchased several more. Each time a pillow gets worn out, I replace it with Brooklyn Bedding. This pillow is huggable but more substantial (the heaviest of the three).
It comes quite stuffed but does have a zipper, so you can make it the perfect loft for you. We haven't removed any of the memory foam.
SIZES: Standard, queen, and king
PROS: The memory foam is in a sharp cut, and the pillow has special webbing to hold the pieces together so it won't bunch up, clump, or go flat. Incredibly comfortable. Costs $44 for a queen, which is very reasonable and less than our other selections.
CONS: The gray pattern shows through a white pillow case but not if you have a pillow protector (plus, gray doesn't show stains as much as white).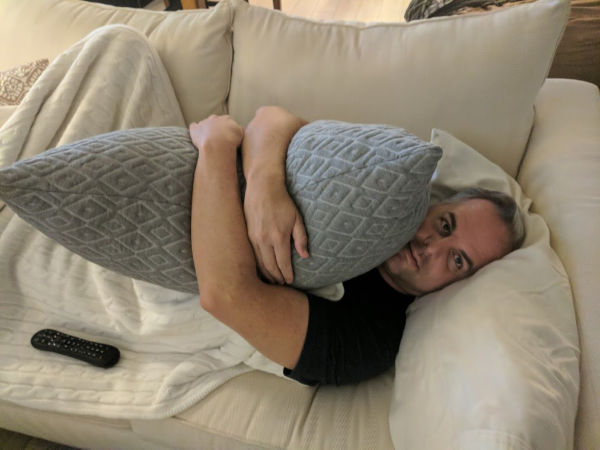 Pacific Coast DownAround Pillow – Soft
This pillow is my other favorite. It's a synthetic feather that's so soft and dreamy. After sleeping on one of their pillows at a hotel, I wanted to know the brand. So I removed the pillow protector and pillowcases to take a look at the tag. It was Pacific Coast. Then I contacted the company to see exactly which one it was. This is the closest.
This is a lightweight feather pillow without allergies from a trusted brand that's been making feather pillows since the 1800s. Your grandma may have had one! And years in, it's still amazing! This is the pillow I reach for when I want to cuddle or mold it.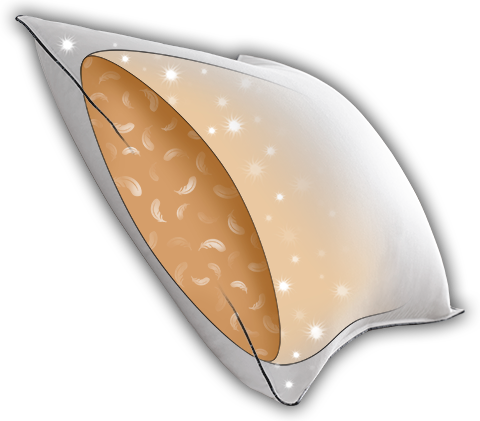 SIZES: Standard, queen, and king
PROS: You'll find this pillow dreamy and lighter yet substantial. No allergies or poky feathers. Yet it feels like feathers, and it's super durable.
CONS: It's tough to find any drawbacks.
This one hasn't been around as long, but it's the softest, airiest pillow on this list. It is like a cloud. Soft. Molds to your head yet supports it. Maybe you haven't heard of Nolah, but we're a big fan. The pillows exceeded our expectations.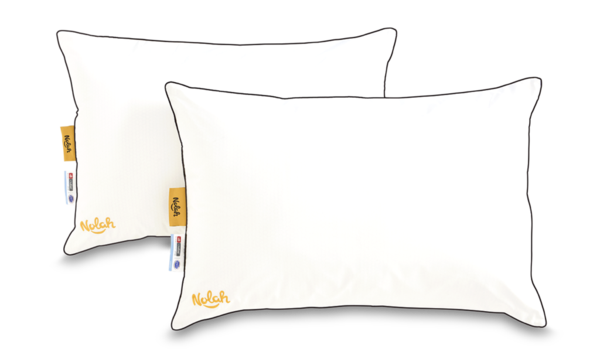 SIZES: Queen
PROS: So light, fluffy, and dreamy. Squishy.
CONS: Only comes in queen size only – no king or standard.
Next up, I want to try the Purple Harmony Pillow.
What's your favorite bed pillow? Let me know in the comments.